Your digestive health can hugely affect the way in which you feel. Helping you to get the most from your food, maintain healthy energy...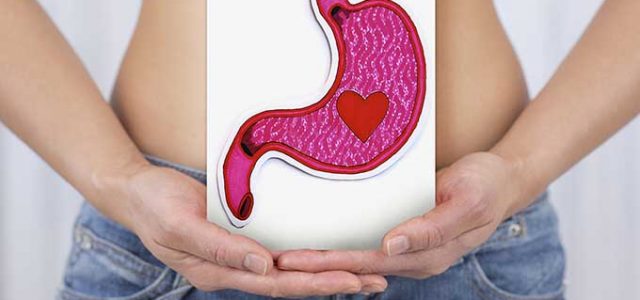 Your digestive health can hugely affect the way in which you feel. Helping you to get the most from your food, maintain healthy energy levels and feel all round better about yourself, your gut is a vital part of your body's functioning and taking it care of it should take top priority in your eating routine. From time to time, however, we might eat something that throws our digestion off track and end up paying the consequences for days on end. Certain food groups are known to wreak havoc with your digestion and after you eat them, you might just end up feeling all the worse for it. Keeping your gut bacteria in check is a great way to help things move effectively and if you're looking for a way in which to get your digestion back on the right track, you might want to avoid these foods.
Artificial Sweeteners
While cutting back on sugar can help you work your way to better health, it pays to be careful about the alternatives that you use to sweeten your foods. Products like artificial sweeteners might seem like a good option but, consume too many of them and you can risk putting other parts of your health at risk. Research has found that sweeteners can significantly impact the levels of bacteria in the gut, cutting down the amount your body naturally produces. The lower the levels of bacteria your body has, the more intolerances you may experience and as a result, the poorer your digestion might become. To avoid this problem, try using natural alternatives like agave syrup or honey. You will still get your sweet kick without any of the extra side effects.
Conventional Meats
You might not be tempted to change your eating habits but in fact, the kinds of meat you could be eating can really play havoc with your internal health. Non-organic meats are more likely to have been treated with antibiotics which in turn can spell bad news for your digestion. The more exposed you become to antibiotics within meat, the higher the chances that you will do damage to your gut flora. Buying organic cuts down on this issue entirely, helping you to enjoy better health without cutting anything from your diet.
Chilli Peppers
Feeling a little sensitive in your stomach? It might be time to lay off the spicy food. Eating chili peppers regularly can wreak havoc with your oesophagus and digestive tract, leading to heartburn or irritating symptoms of irritable bowel syndrome. If you suffer from a weaker gut, it might be a good idea to lay off the heavy spice entirely, giving your digestive system the chance to repair itself and function normally. If you really can't give up the chili, try adding it in gradually to your meals. A little spice here and there might be ok but too much, and you risk affecting your digestion.
Dairy Products
An unhealthy gut is more often than not linked to the overconsumption of dairy products and it has actually been found that the human body struggles more than most to break down the food group during digestion. A high consumption of lactose has been linked to cramping, abdominal bloating and extra gas and if you suffer from these symptoms regularly, it might be the time to look for an alternative. Searching for lactose free variations of your normal dairy products, or drinking things like almond and coconut milk can help you to get your calcium fix without the extra pain. It might be hard at first but soon, you will feel all the benefits!