There's no sense denying it, you're a slouch, which is not to be confused with the always-cute sloth. You're not lazy. You just don't...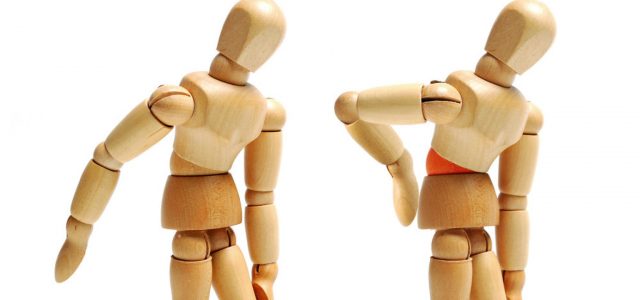 There's no sense denying it, you're a slouch, which is not to be confused with the always-cute sloth.
You're not lazy. You just don't have the best posture in the world, but you would like to get better. If only there were some kind of wearable that could help you stay vertical…
[Cue: Genie]
There are several, in fact. Some of them fit over your ears like glasses or headphones. There's even one you sit on and one you wear on your wrist—not sure how that one works.
This list is just the wearable sort; the kind you wear on your torso. Posture is huge for body functionality, especially as that posture relates to your pelvic alignment.
Good posture also helps with confidence. You could argue, if you follow the logic, that good posture would even affect your earning potential.
What follows are three devices that can help you make all your postural dreams come true.
Similar to other wearables, UpRight allows users to program training programs and goals via the proprietary app. With fifteen minutes a day UpRight proposes to make you more erect. The package comes with tips, tricks and video tutorials on posture.
The strategy UpRight uses is to integrate with your existing schedule, with a timeline of about 2-3 weeks for improvements. They're pretty confident about that timeline, as they offer a 30-day money back policy, free shipping in the USA.
Should you keep the device, you have a one year warranty. The Upright fetches $139 on Amazon, which may sound steep for a single-use wearable, but considering chiropractors can cost that much out of pocket for  one visit, then the price sounds more accessible.
"You slouch, it vibrates," reads the marketing pitch on Lumo's site.
They also offer a running coach, which makes sense since posture and running share a few features. In case you didn't know, high-performance runners are neither slouchers nor sloths.
At $79.99, The Lift offers a less expensive and slightly smaller solution than the UpRight. It also works a little differently.
You attach a magnetic metal square to your clothing at the shoulder. When your posture dips, Lift gives you a gentle nudge. It offers coaching and goal setting like UpRight, but also connects to your MyFitnessPal and Walgreen's profiles, integrating your data.
For a little more money you can order designer clasps, in colors or blinged-out in Swarovski gems.
Only recently on Kickstarter, the Monolith proposes to correct your posture better than the other devices on the market.
Because the other posture correctors focus only on segments of the spine, where Monolith covers the spine and body ergonomics, they offer a slightly more robust brand promise.
Monolith will require a little more of your time—30 minutes a day—but a trip to the chiropractor will take more time than that. Plus, you cannot continue working while at the Chiro.
The monolith is bigger than the other two on this list, but still small enough that you can wear it without obstruction. Of course, according to their Kickstarter promise, that form factor may change but the time they start sending products.
Early pledgers can get in under $100 and be some of the first to receive their Monolith.
If all of this talk about posture doesn't have you sitting more upright, then maybe you should think about getting one of these devices.
If you're still thinking about that sloth, then maybe you take a quick trip to Central America first, but when you get back… it's all about your new posture.