Getting fit is one of the best things you can do to improve your health and feel better about yourself and, incredibly, it's something...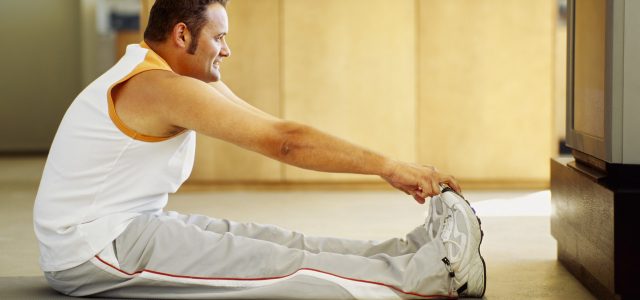 Getting fit is one of the best things you can do to improve your health and feel better about yourself and, incredibly, it's something that you can do today!
While signing up for gym memberships and splashing the cash on fancy new equipment might seem like the best way to commit to a healthy lifestyle, there are a great deal of exercises you can perform straight away. And the best part of all? You can get fit in the comfort of your own home! Thought fitness was all about using the best equipment? Think again. After making these exercises a part of your routine, you might just start to feel a whole lot better about yourself.
Pushups
One of the most basic of exercises out there, pushups can work wonders for your health and muscle tone and by doing a set of reps each day, you can gradually start to improve your general wellbeing. If you're just starting out, you might want to take it more slowly, keeping the sets to a minimum until you build up your strength. After a month or so, you should be able to notice visible results and might just feel a whole lot stronger, too!
Hip Lift
Great for your core and even better for your back, hip lifts can help you to really tone up your muscles and improve your posture for more comfort in the workplace. Lying on your back, place your feet at a hip width distance apart. Gradually, lift your bottom half off the mat and keep your upper back relaxed. Hold the pose for between 30 seconds and 1 minute before resting. When you get really good, you can even try lifting your legs one at a time when you perform the move; you can improve your balance and fine tune your muscle tone at the same time.
Burpees
Getting your heart rate up is one of the best ways to improve your health and when it comes to getting fit, few aerobic exercises do it as well as burpees. Using your entire body weight, the move helps you to work many different muscle groups at the same time, enabling you to improve your general health in one easy move! Starting from a standing position, bend your knees and touch your hands to the ground, keeping your back straight. Next, kick your legs behind you to make a pushup position. Bring your legs back towards your chest, stand up again and repeat.
Plank
The plank is one of the best exercises out there to improve the tone of your core muscles, helping to keep things really tight and strong in the center of your body. Simple to carry out and effective, the move can be adapted as you become more comfortable with your fitness, enabling you to work other parts of your body. Lie stomach down on a fitness mat and place the lower part of your arms shoulder width apart. Next, hoist your body upwards, keeping the top of your arm straight and your back flat. At first, aim to hold the pose for 20 minutes at a time; as you become more at ease, you can up the ante!