Candy, chocolate, soda: We can list the types of sugary snacks to avoid without even thinking about it and yet, it seems that we...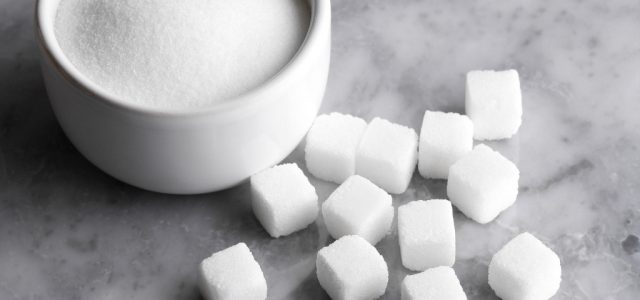 Candy, chocolate, soda: We can list the types of sugary snacks to avoid without even thinking about it and yet, it seems that we might not have all of the right information. While we might be aware of all of the bad foods that are packed with sugar, there could be a great many others that we don't even know about, hiding under our noses under a healthy guise. Despite the fact that they might have been classed as "health" foods, there are a ton of products out there that contain just as much sugar as junk food, causing us to unwittingly fill our bodies up with all the things we want to avoid. Do you want to eat clean? It might be time to say goodbye to these health foods.
Fruit Yogurt
A great way to start the day, fruit yogurt can help to fill us up before lunch and keep our energy levels at an all time high. There might be a reason behind that, however, as hidden inside a single tub of the stuff is up to 19 grams of sugar. The key is in the flavoring; in order to make the natural substance taste of something, manufacturers are forced to pile in the sugar as well as additional chemicals. If you want to find an alternative, try buying natural yogurt and chopping your own fresh fruit inside. You still might be eating a little sugar in the morning but by comparison, it's a great deal healthier.
Granola Bars
Thought that that innocent granola bar was helping to improve your health? Think again. While the breakfast product might be listed as health foods, it could be hiding as many as 15 grams of sugar inside. Other ingredients like oats, dried fruits and nuts are unquestionably great for your health but, when served in their sugary casings, have little to no effect on the way your body might feel. Whipping up your own batch of granola can be a great alternative; it is up to you how much, if any, sweetener you put inside, so there will be no nasty surprises.
Bread
Just because a food doesn't have a sugary taste, it doesn't mean that it's not hiding a ton of extra sugar. When it comes to savory smokescreens, bread might just be the biggest culprit of them all. While white varieties of bread often get the worst wrap for their ingredients, even whole grain products have been found to be hiding hidden quantities of sugar; it's all listed on the label. Making your bread from home or visiting a local baker can be a great alternative to the sugary shop bought versions and it might just help you to branch out into something new, too.
Canned Fruit
Getting our fill of fruit and vegetables is essential if we want to maintain a good level of health and yet, there are some varieties of the foods out there that might just be having the adverse effect. Canned fruits are some of the worst culprits on the market, with some varieties containing as much as 49 grams of sugar per serving. That's a lot of syrup. If you still want to use canned fruits for their convenience, try switching to varieties served in water. Fruits like this might contain as much as 75% less sugar than other versions and won't leave you feeling exhausted afterwards.