Plant based diets are having something of a moment in the sun in the dieting world and there's very good reason for it. With...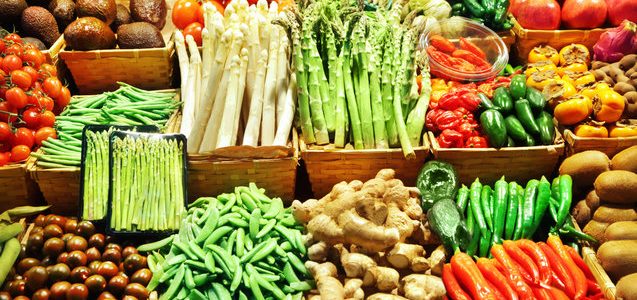 Plant based diets are having something of a moment in the sun in the dieting world and there's very good reason for it. With issues like global warming and the environment making increasingly big headlines, many people are choosing to cut out the animal products from their diet in a hope to improve their health and the state of the planet in one fell swoop. Eliminating produce that includes meat, dairy and other animal based proteins can help to cut down the cruelty and give your health a boost in the right direction. Still not sure if it's the diet for you? This might just change your mind.
Cut Down Your Body Weight
Dieting is one way to lose weight but when you've tried every method out there and still want to cut down the pounds, it can feel like an uphill battle. That's where plants come in. Plants are naturally lower in calories, high in essential nutrients and adaptable to any kind of meal. While the diet will take some time to kick into action, it will help you to shed any unnecessary weight you might be carrying and feel like a fitter version of yourself. If you're working out at the same time, make sure you're getting a good fill of things like lentils, seeds nuts and soy products in order to give your body the protein boost it needs to build muscle. You can be a healthier you in no time at all!
Redefine Your Food Focus
While diets are all about what you can't eat, you can look at plant based diets in a whole new light. Actively choosing not to eat certain food groups is a healthy way to improve your health and it can introduce you to a whole new way of eating in the process, too. While you might have been led to believe that you eat certain foods for certain nutrients, if you readjust your perspective, you can get a whole lot more out of what you're eating. Plant-based foods are packed full of a whole range of nutrients and vitamins and by eating more of them, you can fill your body with exactly what it needs.
Clear Your Body and Mind
The clearer you feel on the inside, the more clearly you will be able to see the world around you. As cheesy as it might sound, doing your body a little good can do tremendous things for your feelings of wellbeing and happiness, making it easier for you to live on the more positive side of life. By cutting out meat and animal-based products, you can cut down on the number of potential toxins and chemicals you might be eating, in turn reducing your chances of contracting degenerative diseases later in life. Better yet, by eating more plants, you can cut down on the number of "bad" microbes in your system that have been linked to depression and aggression. You're finally in control of how you feel.
Reduce The Effects Of Global Warming
Global warming might be one of the biggest threats we face as a planet and while the situation can feel out of your control, there are a number of ways that you can make a real change. Eating a plant-based diet is one of the very best out there and by cutting out the animal products, you stop your support of one of the most harmful industries in the world. The more natural your diet, the better it will be for both your body and the planet!