You might be eating all the right foods and exercising like you really mean it but somehow, the weight just refuses to shift. Starting...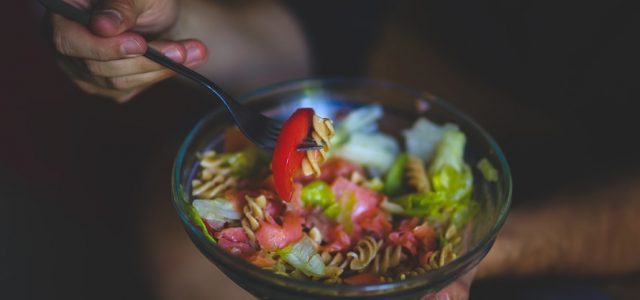 You might be eating all the right foods and exercising like you really mean it but somehow, the weight just refuses to shift. Starting out a diet with the best of intentions is all well and good but when you stop seeing instantaneous results, it can be easy to get disillusioned with the whole thing. There could be more to the situation than meets the eye. There are a number of common mistakes that you can make when trying to lose weight and if you fail to recognize them, they can all but scupper your healthy eating plans. Want to get in really good shape? It's time to take a closer look at your habits.
You Aren't Eating Enough Food
Believe it or not, failing to eat enough food during the day can actually have an adverse effect on your waistline. Eating too few calories during the day can lead to your metabolism slowing right down as a way of conserving more energy. The less regularly that you eat, the more likely it is that your body will go into this "starvation" mode. You need to give your body at least 1,200 calories per day in order to keep going, so make sure you eat up at every meal time.
You Use Food As A Reward
Had a heavy workout? You might be tempted to reward yourself with a bag of chips but reaching for the unhealthy food is only going to set you back. Getting into the mindframe that exercise gives you the chance to eat whatever you want can only make it easier for you to slip back into your old habits and pile on the weight again. In fact, your workout might not equate to the same amount of energy that is in your junk food and by using one to balance out the other, you can seriously miss the point of healthy eating. If you want to lose weight, you still have to keep the calories in check; you might just need to reward yourself in another way after a workout.
You Drink Diet Sodas
Diet drinks can seem too good to be true and for the most part, it's because they probably are. While these kinds of beverages can promise a whole range of different results, very few of them actually deliver on their claims. By drinking these kinds of products, you can make it much more likely that your body will hold on to the empty calories and turn them into fat. Worse still, the artificial sweeteners can increase your hunger cravings and lead you to eat more than you had planned.
You Cut Out Carbs Or Fat
Labeling something as the "enemy" is very slippery slope. Cutting out a major food group from your diet can leave you seriously lacking in energy and much more likely to turn to junk food in times of hunger. Missing out on things like carbs and fats can lead your body to become seriously lacking in essential nutrients, which might make you more likely to put on the belly fat later down the line. To really succeed in your diet, try following a balanced, inclusive diet. You will ensure your body gets what it needs and lose weight the healthy way.