Keeping your bones and joints in good shape is one of the best ways to improve your mobility into later life. When you work...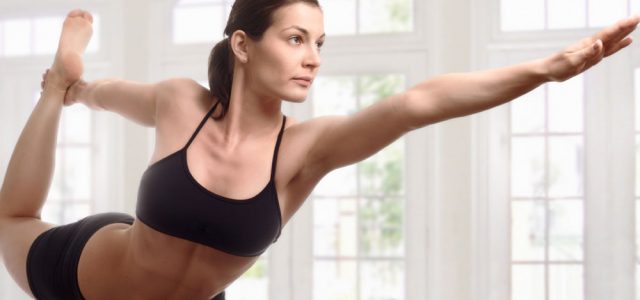 Keeping your bones and joints in good shape is one of the best ways to improve your mobility into later life. When you work out on a regular basis, however, you can put a great deal more strain on your joints than normal and while you might not feel anything at first, over time, the effects can begin to build up. Taking care of your body is essential throughout your life and making sure you get the right kinds of nutrients in your diet can make all the difference when it comes to your joints. These foods might look simple enough but, consume enough of them over time and you can seriously boost your bones' power.
Salmon
We all know that fatty fish like salmon can work wonders on our hearts and circulatory systems but did you also know that they're great for your joints, too? It turns out that by eating salmon on a regular basis, you can help to boost the health of your bones and joints, keeping things healthy. Salmon can work wonders on inflammation, so if you're suffering from joint pain, it can help to reduce your pain and heal the issue more quickly.
Cucumbers
Want to feel as cool as a cucumber? You got it! The green vegetable is one of the simplest foods out there and yet, it is packed full of healthy healing power that can really help to support healthy joints. Packed full of minerals, nutrients and vitamins, cucumbers can help to promote and sustain the wellness of your joints. It's all in the silica. Loaded with the stuff, cucumbers keep your bones and joints nourished, giving you a greater range of movement throughout your life.
Chai Tea
Starting your day with a little spice might just be the secret to healthy bones and joints. Drinking chai tea is an excellent way of boosting your body's health, helping to cut down on inflammation within the body. Rich in ginger, the tea can also help to increase your suppleness and mobility over a longer period of time, keeping you in tip top form!
Sunflower Seeds
Eating more seeds in your diet is a great way of boosting your general health and improving your well being over a longer period of time. Foods like sunflower seeds can be particularly good for your health, working magic on maintaining your joints. Packed full of antioxidants, the seeds help to eliminate free radicals in your body, keeping any lasting changes under control. Better yet, the seeds can cut down on joint discomfort and help to soothe any damage that might have taken place.
Pomegranate Seeds
Keeping your joints in their best shape is all about looking after your cartilage, a substance that helps to cushion the bones from friction. Over time, your cartilage can become worn down from a number of lifestyle causes, resulting in stiffness and pain when you move. In order to keep the substance in shape, you can adjust your diet accordingly and by eating more pomegranate seeds, you can help to further support the health of your cartilage. The less damaged it is, the more healthy your joints will feel.