In today's world where it seems as if everyone is getting increasingly more and more busy, taking time for sit down and time consuming...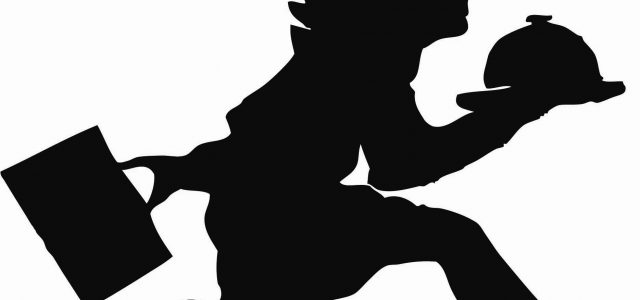 In today's world where it seems as if everyone is getting increasingly more and more busy, taking time for sit down and time consuming meals is becoming less and less common. With that in mind, I have provided here five fantastic portable meals that can be enjoyed anytime in your busy and stressful life.
1. Smoothies
These are perhaps the best way to get the most food and nutrients into you the quickest and with the most ease. While smoothies are thought of most often as a breakfast item, they can be enjoyed any time of the day and are just as portable as anything. Also, if you like the health benefits of something, but don't like the flavor (such as kale), a smoothie can be a great way to mask the taste with other ingredients (like fruits), but still get all the health benefits.
2. Wraps
Wraps of all kinds are a great way to eat on the go. There is a reason why so many food trucks include various types of wraps on the menu and that is because they are very easy to eat on the go without making a mess of your space or clothing. These are also a better option than sandwiches as they will not spill and leak like a sandwich would. This is definitely one of your best bets if you want a full meal on the go.
3. Oatmeal
If you are looking for a healthy and protein rich breakfast that can be enjoyed in many forms and is portable as anything? If so, oatmeal is your friend. It can be enjoyed in a bowl, a cup or even in a snack bar format offered by numerous companies. Oatmeal (especially with fruit and/or yogurt on it) is a fantastic idea for a quick and easy breakfast if you don't have a lot of time and are in a rush.
4. Salad
While this one may not thought of as quite as portable as the others, it can be done without trouble most of the time. While you probably wouldn't want to be taking a giant salad with a ton of croutons or dressing on the go (for fear of spilling and making a mess), a nice and simple vegetable salad can be eaten just as easy on the go as at home. Salad is one of the most versatile and healthy options out there with a ton of variety due to the different kinds of greens, other veggies, dressing and other additions that can be included into a salad.
5. Soup/Stew
There is nothing better on a cold day or when you are sick than a nice bowl of hot soup or stew. But just because it's cold or you aren't feeling good doesn't mean you wont be busy and be on the go, but don't worry, soups and stews (thanks to thermos's and such) can be enjoyed on the go with ease. There is a variety of different kinds as you know, so there is without a doubt a soup or stew out there to satisfy everyone's taste buds and diet.