Green smoothies are a power food and making them a part of your diet can work serious wonders for your health. Eating a healthy...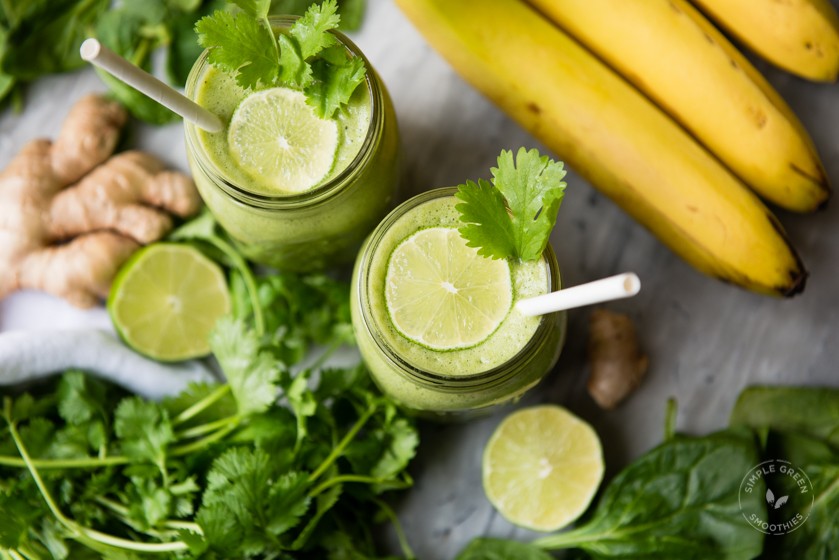 Green smoothies are a power food and making them a part of your diet can work serious wonders for your health. Eating a healthy breakfast is one of the best ways that you can start your day and by getting the right kinds of nutrients in your body first thing, you can boost your strength and endurance, lower your cholesterol levels and enhance your metabolism. When it comes to health improving breakfast foods, there are few options out there as good for you as a green smoothie. Homemade smoothies are your chance to put in any ingredients you like, get on a health kick and make a nutritious start to your morning. When you start your day with a hefty serving of leafy veg, incredible things can happen, having you on the road to better health in no time at all!
Improves Clarity and Focus
Do you struggle to get going in the morning? Rather than reaching for a cup of coffee, it might be worth whipping yourself up a large green smoothie. Leafy vegetables are renowned for their quantities of antioxidants and carotenoids, which are both known to boost brain power. Better yet, the food is full of B vitamins, which are a proven way to help improve your memory, focus and overall brain function. Starting your day with a green smoothie can seriously help out your brain, making it easier for you to get more done with your time!
Aids With Digestion and Metabolism
Feeling sluggish when you get to work is not the best way to start your day. If your tummy feels full and uncomfortable before the day has even really begun, you might find it harder than normal to make the right kinds of food choices. If you want to make a change, it's worth taking a long and hard look at the foods you're putting in your body. Green smoothies use whole fruits and vegetables, ensuring that you get a hefty dose of fiber and vitamins in each serving. Fiber is an essential part of the digestive process, helping to keep the colon in good health. The more easily your body can break down your foods, the more energy can be extracted from it!
Enhances Your Mood
Starting the day off in a bad mood is a sure fire way to have things go downhill. If you find that your mood is consistently low, it might be worth taking a look at your diet as your first port of call. Eating more green vegetables can help to up your levels of folic acid, which in turn can work as a natural antidepressant in your body. Packed full of folate, green veggies can help to up your body's levels of serotonin, which will put in you in a decidedly sunnier mood.
Clears Up Your Skin
Problems of the skin can flare up at any point in your life, and what you eat can take a serious toll on the state of your complexion. High in fiber, green smoothies can help to eliminate toxins from the body, ensuring they don't build up in your pores and skin cells. Vitamin E found in the vegetables can also work alongside the vitamin C, keeping your skin in much better health as you get older.
Stabilizes Your Weight
If you're trying to lose weight, taking a look at your diet is one of the best things that you can do. FIlling yourself up with a nutritionally balanced, low calorie meal is a fantastic way to shed the pounds the natural way and keep your body feeling as good as possible. Green smoothies are loaded with all the essential nutrition and vitamins you need to get going, helping to keep you feeling full in between meals. Low in sugar and high in fiber, homemade green smoothies are a fantastic alternative to shop bought smoothies, helping to keep your weight in check.