Now that summer is well and truly upon us, many of us are planning our annual vacations. Taking time out from it all is...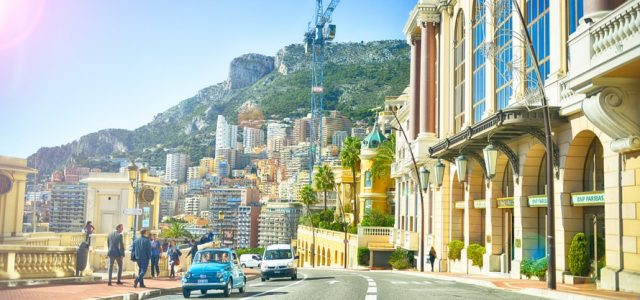 Now that summer is well and truly upon us, many of us are planning our annual vacations. Taking time out from it all is a great way to kick back and relax after a hectic working year and in order to let ourselves truly let go, many of us become a little more lax when we go away on holiday. Giving up our healthy eating habits for a week or two of sun and sea is by no means a bad thing but by the time we come back to reality, we often have to take an extra effort to get ourselves back into shape again. If you've gone a little overboard, don't fear; it might take a little extra effort, but getting back into shape is a very simple process. All you need to do is focus your time, streamline your activities and watch as you get back to where you once were. It really is that simple!
Pre-Stock Your Fridge
Getting back to an empty fridge and bare cupboards is not a great way to start your healthy eating plan and if you want to give yourself the best chance of getting back on track, it's a good idea to pre-stock your kitchen with some healthy produce. While fresh ingredients like fruit and vegetables won't keep for very long, you can buy dried foods and stock your freezer full of healthy pre-cooked options. When you get back from your vacation, you simply have to warm up your pre-prepared meal and chow down, no takeout required.
Track What You Eat
If you're really serious about getting back onto a healthy eating track, you might want to really take note of what you're eating. Keeping a food diary is a great way of understanding the types of foods you're consuming once you get back and will help you to kick any unhealthy habits to the curb. Often, we overlook small snacks and unhealthy treats as they don't feel like a real meal. If you set yourself the task of noting everything down, you're less likely to falter along the way; it's all about honesty!
Get Back To The Gym
It's easy to want to prolong the holiday feeling and avoid doing exercise for some days after you get back but putting off your routine is only going to make getting back on track that much harder. To avoid a fitness lull and whip yourself back into shape, try hitting the gym as soon as you get bacK. The first session might feel a little more difficult than normal but before long, you will be right back to where you were before you left. The key is to dive right in; when it comes to your health, there really is no time like the present.
Hide Any Extra Treats
If you've gone somewhere overseas, then the chances are that you will have stocked up on a whole range of unhealthy treats. Taking foodie souvenirs from a place is all part and parcel of going on vacation and many of us will save special snacks for when we get back. In the first few weeks after your return, you might be tempted to dive into your holiday food but there's a good reason why you should hold off. Hiding your holiday treats until you feel back to your normal level of fitness can make focusing on getting healthy a whole lot more easy. It's easy to be tempted, especially when you've allowed yourself a little leeway, so try to hold off from snacking for as long as you can.
Expand Your Cooking Routine
Often, the thought of getting back to reality can be very difficult, especially after we've enjoyed the holiday of our dreams. In order to keep things exciting and spice up your normal routine, you can try whipping out some new, healthy recipes. If you like the style of food in your vacation spot, try searching for new recipes that you can incorporate into your routine. Just because your vacation is over, it doesn't mean that you can't continue to enjoy yourself.