Just when you thought it was safe to give up on hearables, two well-trod manufacturers of sound tech, JLab, and Sony, announced cord-free earbuds....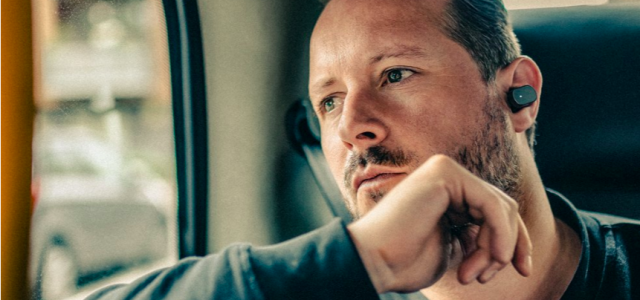 Just when you thought it was safe to give up on hearables, two well-trod manufacturers of sound tech, JLab, and Sony, announced cord-free earbuds. They both do that one thing wearables have to do nowadays. They have to do one trick, something nobody else can do.
JLab's Epic Air Earbuds offer an upgraded Bluetooth antennae baked into IMHO a better ear design than most of the current options.
The Sony Experia are stylish and small but offer a virtual assistant experience in addition to Sony sound.
Finally, a pair of earbuds I trust will stay in my ears. In case you didn't know, ears are not all created equal. Since our departure from audio-style cans in the '80's, buying headphones has become like buying undergarments or shoes. One must be vigilant.
The problem for many earbuds (I'm looking at you Apple) is the reliance on the anti-tragus to seat the buds. If you've got a nice tight one, you've no idea what I'm talking about.
The rest of us know that the little spot where earbuds are supposed to sit doesn't always work. The solution is to add fins, which wrap into the ear, holding the buds in place.
The other option is to shove the buds so far into your ears you get a headache.
JLab's Epic Earbuds sit in the ear but stay in place via an over-the-ear wrap. That part of the buds not only helps keep your Earbuds in place but solve another problem found in Bluetooth headphones.
Bluetooth signals tend to cut in and out, especially with the new crop of cord-free buds. The Epic Air earbuds extend the Bluetooth antennae.
The JLabs are IPX5 rated, which means they can take water from a jet spray, but they cannot take a dunk.
Battery life is six hours on one charge, so enough to run a marathon.
They have single-button touch controls on either side for managing your tracks. The left is your play and pause button. Right ear controls forward and back.
They are Bluetooth 4.1. Price for pre-order, shipping in February of 2017, is around $150.
With a name like Sony, they gotta be good, right? They are, as long as you live in the Android ecosystem.
Apple may have modeled themselves after Sony way back in the day, but the love is not reciprocated. This isn't the only Sony product that won't play nice with iOS. Their Smartwatch 3 also does not.
Assuming you're an Android person, then you'll enjoy the subtle assistance you receive from Xperia. Just like speaking to Siri or Alexa, Xperia gives you answers.
Xperia will also send messages for you, help you post, and stay on top of your schedule.
The buds, which do not have an over-the-ear architecture, seat in your canals to stay put. From the outside of your ear, there isn't much to see, a small rectangle housing for the brain inside.
They've engineered Xperia with gesture control and proximity sensors. Xperia knows the difference between when they are charging and when they are in your melon.
Confirmation of commands is a simple nod of your head. That way you don't always have to look like you're talking to yourself.
In the tradition of brands like Apple, Sony has styled the Xperia Earbuds without compromise.
We wonder how well they will stay in every ear? Our guess is not so good, especially for buds intended as continuous use buds.
These are less water resistant than the JLabs, only to IPX2. You'd better not do much more than sweat on these.
Pricing is likely north of $150. They are only available in pre-sale at this point.
We'll let you know when we get our hands on either of these how they hold up in the real world, but for now, we can all dream of a day when we treat all ears uniquely.
Someday, in the future, we'll all enjoy 3D sound in a super-small format that allows in as much ambient sound as we desire. Until then, shop carefully.