Getting sick is no fun, let's face it. While the thought of spending days on end curled up under your duvet might seem appealing,...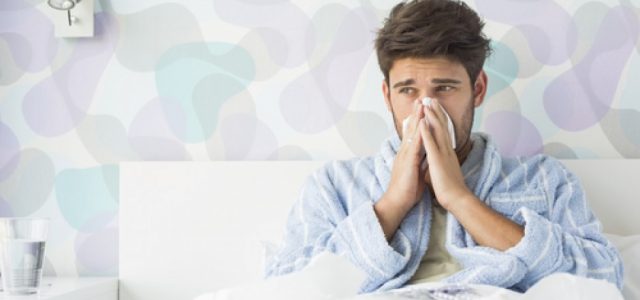 Getting sick is no fun, let's face it. While the thought of spending days on end curled up under your duvet might seem appealing, the reality is a whole lot sweatier, sicker and more tired. Sadly for us, getting sick is an inevitability that everyone has to deal with and even if it's only once a year, it's going to happen to you. During flu season, getting hit by a virus is perfectly normal but if you're finding that you are suffering with some sort of illness more often than not, it could be time to take a look at your lifestyle. Overworking, lack of sleep and a poor diet can all lead to increased bouts of sickness and if you find yourself checking off more than one of these warning signs, you might just want to think about what to do next. Getting sick is perfectly normal, but you can decrease your chances of illness by making a few healthy changes.
You Don't Spend Enough TIme Outdoors
Getting enough fresh air – even when it's cold outside – is a sure fire way to avoid more illnesses and generally feel healthier. As we spend more time indoors with groups of other people, we breathe from the same air, making it easier for viruses and microbes to be spread amongst us. If you can't spend longer stretches outside due to your job, you can try investing in things like air purifier to help keep your immediate environment free of any latent bugs. The cleaner the air that you're breathing, the less likely you are to get sick.
You Drink Too Much
Enjoying the odd tipple from time to time is a great way of relaxing and kicking back after a long working week. If you're drinking excessive units of alcohol every day, however, you could be doing your body significant harm, lowering its immune defences and upping your chances of getting ill. Studies have shown that excessive alcohol consumption can suppress the immune system and in turn, reduce the number of white blood cells present in your blood to kill bacteria. If you want to keep things ticking forward, try sticking to 1 to 2 units of alcohol per day at a maximum; you might just feel all the better for it.
You're Not Sleeping Enough
Overworking might be a fact of life from time to time but if you're letting your job get in the way of your resting time, it might be having a negative effect on your all round wellness. In order to work normally, our bodies need between 7 and 10 hours of uninterrupted sleep per night. During this time, our bodies heal themselves, undergoing essential processes for hormone and mental health, liver function and immunity. The less you rest, the less effective your immune system will be at fighting off any incoming illnesses; it's that simple.
You're Too Stressed
Working on a high intensity project? Dealing with personal issues? Your stress levels might be higher than normal and as a result, your immune system could be paying all the consequences for it. You might not even realize that you're stressed; your body can do a remarkable job of warding off any emotions that might be associated with the condition, helping you to go about your daily life as normal. The only trouble is that by keeping things ticking over, your body uses a huge amount of extra energy, leaving you more susceptible to illness and sickness. If you're constantly sick, you might need to take a little time out and refocus your priorities; after that, you can begin to lead a more balanced life.
Your Diet Isn't Balanced Enough
Getting enough nutrients is essential should you want to enjoy proper health, have more energy and generally feel better about yourself. Eating sufficient vegetables, grains, proteins and fibers will help to keep your body ticking over and give you a much better chance of fighting off illness. To improve your health, try to limit refined sugars, cut out processed foods and keep your ingredients fresh. The better you eat, the better you will feel!