Want to get fit this summer? It's time to make a splash! Swimming is one of the best ways that you can tone up...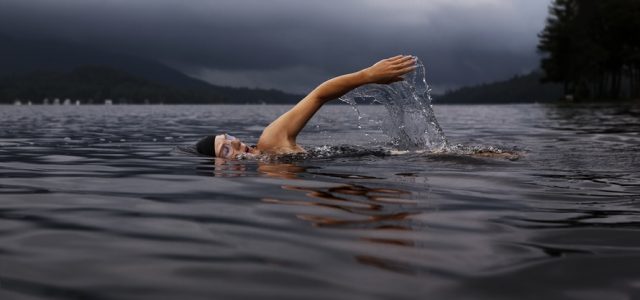 Want to get fit this summer? It's time to make a splash! Swimming is one of the best ways that you can tone up your body and work up a sweat and, thanks to the buoyancy of the water, the sport won't put any extra strain on your joints. If you're just starting out in the pool, it can all be a bit daunting, however, and rather than diving in at the deep end, you might want to take your time about it. In swimming, slow and steady wins the race and if you're not sure where to begin, try taking these steps into consideration.
Practice With Goggles
If you're not used to swimming for sport, then using goggles can feel a little strange. To get used to the equipment and protect your eyes from the chlorine, try wearing your goggles outside of the pool before you take the plunge. It might seem strange but the more used you get to the eyewear, the easier it will be to adapt to wearing it in the water.
Focus On Your Arms
While you might see other swimmers splashing about, putting everything they have into their legs, it is actually your arms that do most of the heavy lifting in swimming. Focusing on your arm technique is the best way in order to build up your strength and improve your stroke, so try taking a little time out to think about what you're doing. Your fingertips should begin to point downwards to the pool floor as they enter the water, pulling straight back in a line. Keep your hands straight, sticking to a mid point in the center of your eyes. Your stroke will be balanced and you will get to the end much faster than you had imagined!
Build Up Your Endurance
Swimming without a clear agenda might be ok for experts but when you're just starting out, it pays to enter the water with a clear idea of what you're going to do. Either writing or researching a fitness program can help you to focus your time in the right way and work on specific areas of your stroke. You can search for tailored plans on sites like Speedo and Swimming About.com, using each pool session as an opportunity to brush up on something new.