Who could have predicted the demise of Pebble or the Skully motorcycle helmet in 2016? Both played their cards close to the chest, so...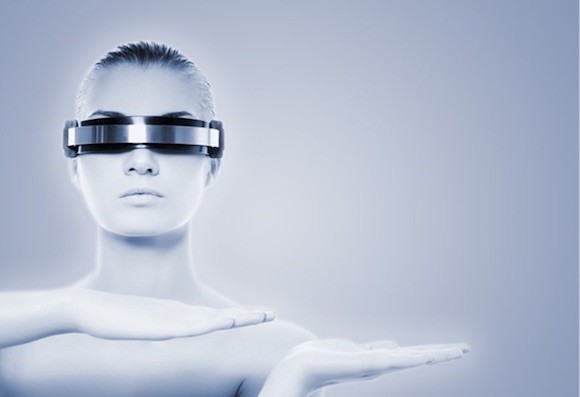 Who could have predicted the demise of Pebble or the Skully motorcycle helmet in 2016? Both played their cards close to the chest, so when their respective boughs broke, we were all left as confused as the next guy.
Between notable deaths and wearables drama, thank the tech gods that 2016 is ending in a matter of days.
What sort of silliness could 2017 bring us? Probably more of the same. We will witness some notable deaths, celebrities, and wearable companies, but we will also read about more new technologies.
We live in a day when tech is spewing out of our ears faster than engineers can find uses for it. With some of the eleventh-hour changes to the companies in wearable tech, I expect some changes to the lineups in 2017.
Speaking of ears, I'm also expecting our ear-based tech to go even more nuts. Here's the skinny on 2017…
Fitbit Smartwatch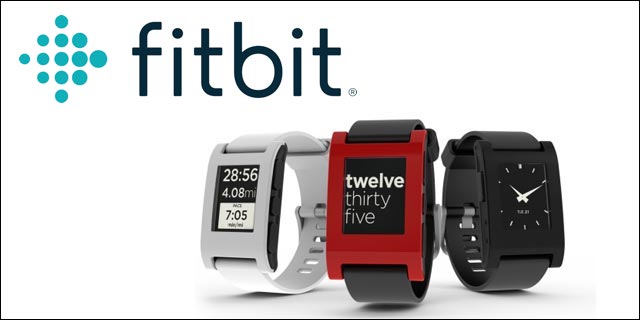 In case you hadn't heard, the beloved Pebble smartwatch met its demise recently. We'll see no further updates to the Pebble, nor any of the products Pebble produced.
In fact, some Pebble products never made it out of Kickstarter. They sold the brand before everything could ship.
Fitbit, the buyer of the brand, has no intentions of keeping Pebble's customers happy (a huge mistake IMHO), but they may use the intellectual property rights of Pebble, which they now own, to reconfigure the Fitbit smartwatch lineup.
Fitbit's CEO criticized Apple this past year for biting off more than they could chew with the Series 1.
With the Series 2, Apple may have provoked Fitbit into action. (We'll come back to that one next.) Fitbit may raise the Frankenpebble smartwatch.
The Series 2 Dominates Smartwatches
Despite the surge of press about how underperforming Apple's watch was in 2016, Apple's CEO, Tim Cook, assures us they're doing just fine. In fact, newer reports claim that Apple sold out of the Series 2.
The problem with the study everyone is referencing about Apple's sales is neglecting to point out that the data ends with Q3. The Series 2 came out at the end of that period.
Fans knew this months before the end of Q3. Sales were bad because everyone was saying, "wait."
With the addition of waterproofing and GPS, despite its exclusive iOS ecosystem, the Series 2 will dominate in 2017.
Surrogate Pebble Kickstarter
If you steal this idea from me, I want 15% of your first-year profits. You can keep the rest.
Someone will crowdsource a Pebble-like device to fill the empty place in Pebble fanboy hearts. To date, there is no smartwatch like the Pebble, even amongst the watches that work with Android and iOS platforms.
What none of them have is the battery-saving, sunlight friendly, e-ink display. To Pebble users, that was a big part [read: everything] of the experience.
Nobody wants to go head-to-head with Fitbit over patent rights, but making a watch with an e-ink display is not an infringement in itself. Come on… Do it.
Apple AR
Tim Cook has been transparent on Apple's position with reality. There's that virtual stuff, then there's the good stuff. It's called reality, that's all.
You can labor to create haptic feedback that feels like the real thing. You can carve out virtual worlds that cross through the uncanny valley without a hitch. Nothing will replace human contact. Cook and his team know this.
In 2017 they will show us just how much they believe it. It will happen in late-2017, but I predict we will see the first AR wearable from Apple before the holidays in 2017.
There will be no developer version, not like the Hololens. By the time we see it, Apple will have a commercial-ready platform.
No, I don't have a source for this. Nobody else is predicting this will happen in 2017. It's a wild swing, but you'll see. I'll accept all your apologies this time next year.
100% Increase Of VR & AR Platforms
We started the year with Google Glass, Samsung Gear VR, and Oculus Rift if you're not counting the endless stream of questionable Amazon VR headsets.
Over the course of 2016, we added the Vive, the Fove O, the Hololens (developer version), Sony Playstation VR, Razor OSVR, and Google Daydream amongst the serious options.
That's nine, but ten if you include the Meta AR headset, which is less commercial than Microsoft, but better in this author's opinion.
By this time in 2017, we're gonna have 20 options for AR and VR. StarVR will get their platform straightened out in 2017, Apple will give us something and eight more companies will come out of the woodwork to present valid options.
Massive Hearables Growth
We're already seeing this. The people asked for completely wireless headphones; they got completely wireless headphones.
Many of the current wireless headphones do more than just pump up the jams. They track your heart rate, you movement, even give you assistance.
Here are just a few of the names behind this: Braggi, Samsung, Crazybaby, Earin, Konoa, Phazon, United Sciences Aware, and this little brand called Apple.
This past year may have been the first real attempt to ditch the cord, but by the end of 2017, cords in your ears will look so last year.
More New Tech (Less Applied Tech)
Again, this is a show already in progress. From the consumer standpoint. there is little awareness of new tech until it lands someplace we can use it. We want a platform with an operating system behind it.
The problem is companies are reluctant to take big chances with new chips or other technology applications. When companies like Pebble and Skully can appear to nosedive overnight, nobody wants to rock the boat.
In 2017 we will see just tinier applications of existing tech. It will be a few years before wearable devices get daring again with new tech.
There you have it. We'll circle back on this list in the next 12 months.
By the end of 2017, these predictions will be part of life. We'll all wear Apple Series 2s, or spend our time explaining why Apple is so lame.
In the latter case, we'll add how we backed the new Pebble knockoff, which will be better than the old Pebble platform. For some of us, AR headsets will replace our normal computer displays, and we'll pine for the days when all this great new tech gets in our devices.
Mark me.