Had a late night? Feeling a little worse for wear? It's time to start the recovery process. Pulling an all nighter is something that...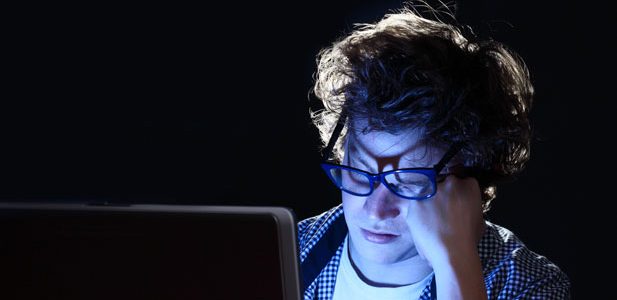 Had a late night? Feeling a little worse for wear? It's time to start the recovery process. Pulling an all nighter is something that happens to many people throughout their lives and while doing so might be unavoidable, you can learn how to pull your body back into line after staying up all night. A lack of sleep can wreak havoc with both your mind and your body and in order to bounce back as quickly as possible, it pays to start the healing process as quickly as you can. Need to get going again? Here's how to restart your engine without losing the rest of your week.
Prep For It
If you know that you're going to have to pull an all nighter in order to get something finished, you can prep the process ahead of time. During the days leading up to the night, try getting as much sleep as you can, drinking a lot of water and keeping your skincare routine up. Eating healthy foods and avoiding alcohol will give your body a stronger chance of snapping back to normal more quickly and will leave you feeling as best as you possibly could.
Take A Short Nap
In the days after staying up all night, it can be easy to want to sleep at any possible occasion and while you certainly should take advantage of a nap, you shouldn't indulge for too long. Quick bursts of sleep that last between 20 and 40 minutes can help your body begin to recover without leaving you feeling groggy in the aftermath. You can also try shifting your bedtime and hitting the hay earlier than normal in the days following your all nighter. The more time your body gets to rest and recover, the more quickly that you can get back to normal.
Keep Yourself Hydrated
While drinking a lot of water is a great way to stay healthy in general, it can make even more of a difference when you're dealing with a lack of sleep. If you've been hitting the caffeine a little more often than normal, you might begin to dehydrate your body of essential water stores it needs in order to function. The more dehydrated your brain is, the less clearly you might be able to think. Water will help you feel better in the long run and make recovering that bit more easy.
Skip The Workout
Going easy on your exercise routine is one of the best things you can do for yourself when you're feeling tired. Working out when you're lacking sleep can seriously mess with your coordination skills, making the process potentially dangerous. Skipping a gym session to catch up on your sleep can be the very best thing for your health and the next time, you will only come back fighting!
Feed Yourself
The kinds of foods that you eat can have a huge effect on the way that you feel. If you're dealing with tiredness, making sure your body gets the right kinds of nutrients should take top priority. Things like lean proteins and complex carbohydrates can supply your body with the slow release energy you need in order to keep going over longer stretches of time. If you have a steady supply of glucose in your bloodstream, you're less likely to crash later in the day, meaning you can get back to normal in practically no time at all.
Keep Stretching Your Body
If you don't want to workout your body in the gym, supplementing your regime with a little yoga can be one of the best things to do. By stretching your body, you effectively massage the internal organs, causing any built up toxins to be rinsed out. Deep breathing can also help to flood your blood with oxygen, making you feel more alert and revitalizing your entire system.