Diet fads might come and go but when it comes to certain health movements, there's simply no getting rid of them. Having hit the...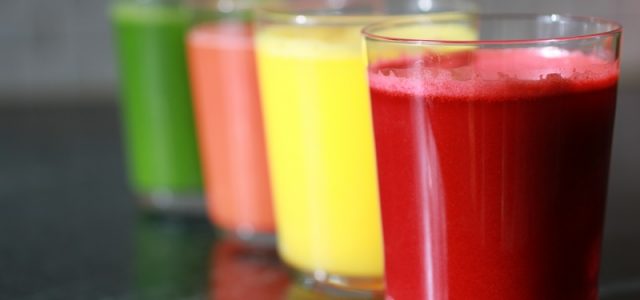 Diet fads might come and go but when it comes to certain health movements, there's simply no getting rid of them. Having hit the detox market some years ago, juice cleanses became an instant hit and even now, thousands of people commit to them every few months in the hope of bettering their bodies and their minds. Typically short in length, cleanses can vary in what they allow dieters to consume but on the whole, they involve healthy juices, vegetable plates and not a whole lot more. Claiming to rid the body of any toxins built up from the overconsumption of processed foods, cleanses have become something of a health fad and now, you might be hard pressed to find someone that hasn't tried one at some point in their lives.
With all of the articles and reviews pointing to their benefits, it can be easy to get wrapped up in the world of juice cleanses and detoxes but when it comes down to it, just how good for your health can they be?
While they might claim to pump your body full of all the right nutrients, helping you to shed the pounds through an intense detoxing system, cleanses work so efficiently because they cut virtually all calorific content from your diet. Going without the foods you typically eat will naturally cause your body to shed extra pounds and tone up and while the results might be everything you had hoped for, the process can have detrimental side effects. Cutting out major foods groups can lead to dangerously low blood sugar levels, which might cause you to feel faint or even pass out. What's more, people who already suffer from conditions like diabetes could put their health at significant risk, causing essential internal processes to malfunction.
If you're looking for an effective way to flush out toxins and feel better about yourself, then following a healthy, clean diet might be the best medicine. Your body is already adept at removing built up toxins from the organs and bloodstream, so by eating a balanced and varied diet, you will only strengthen its existing capabilities. Upping the kinds of good fats, vegetables and fibers that you eat can help to lower blood pressure levels, cut out unhealthy cholesterol and keep things ticking over, no cleanse required.
The final word is really this; while a cleanse will help you to shed a few pounds in the short term, it is only a temporary fix and more often than not, you will gain back what you lost in the same space of time. If you want to take care of your body, eat a balanced and varied diet, being careful not to overindulge too much. Eating fads might seem like an easy way out, but they won't going you going into the future.