In case you hadn't noticed, the days are shorter. That means the nights are longer. That means winter is coming. This would make a...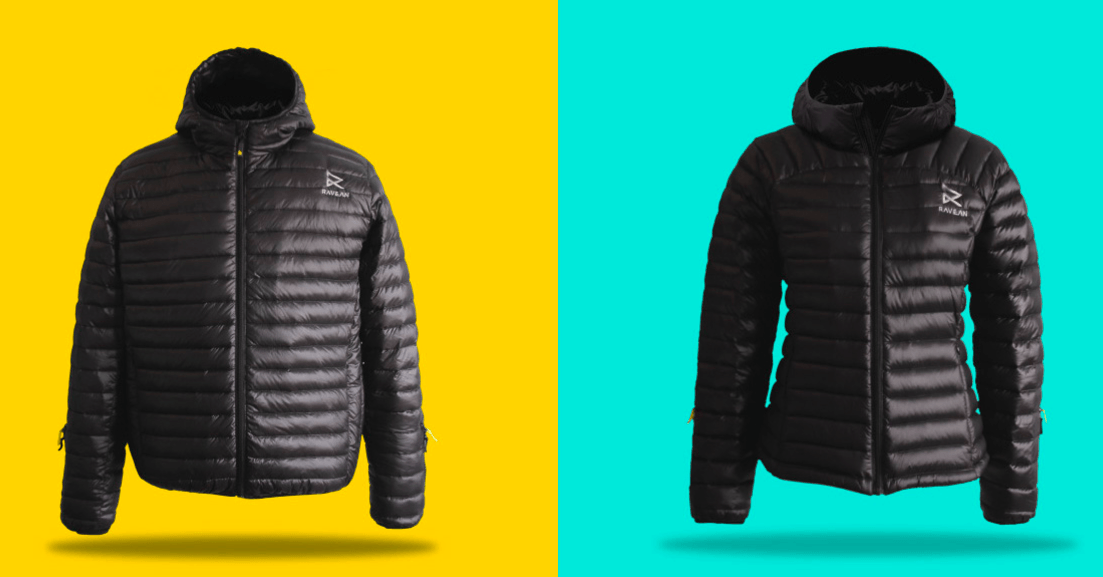 In case you hadn't noticed, the days are shorter. That means the nights are longer. That means winter is coming. This would make a perfect segue into a blog about Game Of Thrones, but I'm not going there.
Tempting, but back to wearables…
Winter means snow [read:cold]. Snow means skiing, snowboarding, sledding, snowmobiling, ice-fishing, hunting, hockey, snow forts, snowball fights, and most importantly [insert your favorite winter holiday]. I love that holiday.
If you don't mind shoveling, winter can be a magical time. It can also be cold as fuhgeddaboutit. Cold is pain. It can turn an otherwise lovely day into one where you wished your fingers would just fall off since you can't feel them anyway. To stave off the pain of winter, wearable technology has come to save the day.
To stave off the pain of winter, wearable technology has come to save the day. This is not the kind of heating technology where you break a blister pack, shove it in your boot, then suffer burns from uneven heating. This is high tech, baby.
We may not have captured  every option, but these are ten good places to start filling your [insert favorite winter holiday again] wish list.
This one kills two birds with one stank. Let the funk of your feet fill your form with facts and fire wearing Digisole. These shoe inserts not only keep you warm, they track your fitness data.
They use Bluetooth to connect to your phone, tracking your steps, distance, calories burned. You can control your foot warmth from you phone screen, each foot separate from the other.
Sometimes just warm toes are all you need.
Try to overlook the fact that this crowdfunding page is in Switzerland, the money collected in Swiss francs. That just means you can expect Swiss engineering to match your Swiss timepiece.
They won't track your fitness data, but they will keep your feet warm for five hours, one foot at a time, as you dictate on your smartphone. They are not only lightweight, waterproof and thin, they're also connected.
From gloves that heat your fingers to beanies that heat your ears, Comfortwear's heated outerwear is daily-use wearable tech. It's lightweight, polyester, washable and waterproof.
They have hoodies and scarves too. Their products are battery powered, via an attachable battery pack. Most have settings for low, medium and high.
Volt Resistance Heated Clothing
Volt calls it their Zero Layer heating system. Instead of using infused textiles, they utilize heating pads, connected to rechargeable batteries.
The Volt site covers your body. They sell jackets, booties, and gloves. You will enjoy warmth for 2-10 hours on one charge, depending on how high you set the heat levels for their products.
You'll not be able to shop from the Gerbing page as they only sell through authorized distributors, but you might find them on Amazon. They sell two product lines, the 12-volt and their 7-volt heated clothing.
They offer jackets, pants, gloves and socks, but they also make seat cushions. Gerbing has been making heated clothes in 1996, so they have been at it awhile. That said, their products are not as advanced as others on this list.
The jackets from Ravean will keep your body warm, connect to heated gloves to warm your fingers, but will also charge your smartphone from the battery pack.
They are waterproof, stylish jackets, available for men or women, which use heat pack zones to create heat.
As an interesting feature, the gloves they sell do not require a battery pack as they connect through the jacket. They also work with touchscreen.
Metro fashion meets technology in these overcoats from Emel+Aris.
They offer men's and women's fashions, in a couple of different cuts. You won't wear this snowboarding, but you could.
These are battery powered jackets, heated by lightweight heat panels distributed throughout. The heat packs pump out infrared heat, which Emel+Aris lobby offers additional benefits, like aiding muscle soreness.
We don't know about that, but they sure look sharp. Now sexy doesn't have mean sacrifice.
Exo takes the heated wearable fashion to the limit. They even produce heated horse blankets, so your horse can stay warm too.
Exo offers too many products with too many options to list them all, but what they hang their hat on are their trademarked heated fabrics: FabRoc and Thermoknit.
These technology-infused fabrics give them a special advantage other companies. Rather than heating a coil buried in the fabric, the textiles themselves heat up. This more evenly distributes the heat.
Gyde's microwave heating technology heat conducting filaments, thinner than a human hair.
Similar to what Exo offers, these fibers offer a textile level heating surface, which is more even, more controllable. They pair with the companion app on your smartphone via their Thermogauge Bluetooth adapter.
Gyde's product line is jackets, mostly, but they also sell booties and gloves.
Narvik Thermal Tech Smart Fabric
Forget battery packs. Why not heat up using solar power?
The jackets from Thermal Tech do just that. They capture ultraviolet rays then convert the energy to heat. The fabric in your Thermal tech jacket is stainless steel mesh, which is strong and lightweight.
The advantage is an even distribution of heat, offering mild, but effective increases. Instead of superheating one area, Thermal Tech brings up the whole surface of your body 18 degrees in about two minutes.
No app. No dials. It just warms you up. Expect big things from textiles in 2017.
Okay, is that enough for your list? Let's stop complaining about being cold. You have about one month left on 2016. Let's start next year a little warmer. Get yourself some warming wearable tech. Winter is coming…
Meanwhile, have a happy and safe [insert]!