The state of your teeth starts with your toothbrush. Taking care of your teeth and mouth all starts with the type of equipment that...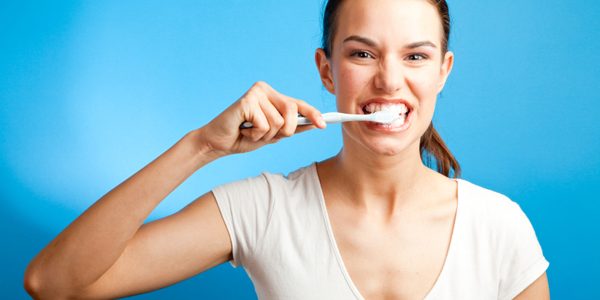 The state of your teeth starts with your toothbrush. Taking care of your teeth and mouth all starts with the type of equipment that you're using and if things aren't in a good state, your dental health isn't likely to be up to scratch. If brushing your teeth has just become another part of your day, it could be time to take a step back. Really thinking about your dental routine can help to ensure you make the most of every step, and arm yourself with the right kind of materials. Want to take even better care of your mouth? Make these steps a part of your routine.
Wait Before You Brush
Just finished a heavy meal? You might be tempted to take to the toothbrush straight away but there's good reason why you should wait before doing so. Brushing your teeth immediately after eating can be harmful to your teeth, causing lasting damage. Your pH level is lower than normal after eating, so if you brush your teeth, it can lead to abrasion. Instead, try waiting 30 minutes after eating before you brush. That way, your teeth will get a better clean and you will be left feeling fresher.
Change Where You Brush
Human beings are creatures of habits and it's no different when it comes to brushing your teeth. When you're cleaning your teeth, you might well start in the same place each time but in order to get a better clean, you should be mixing it up. By the time you come to reaching the other areas of your mouth, you could give them less attention, brushing for shorter amounts of time. In order to ensure all areas of your mouth get the same attention each time, change where you start to brush. You won't regret it.
Keep It Gentle
When it comes to giving your teeth a really good cleaning, you might be tempted to go in with a heavy hand. In fact, heavy brushing can be incredibly damaging to your teeth, causing your teeth to erode in the process. Instead of going in with force, try brushing your teeth in gentle, circular motions. You're more likely to clean more of the tooth and keep your mouth in better shape, too.
Get To Hard To Reach Areas
There are areas of your mouth that get less attention than others. When it comes to regular brushing, you need to make sure that you're focused on all areas of your teeth, giving the hard to reach areas special attention. Pay extra care to your molars and the inside of your teeth. Just because you can't see them as well, it doesn't mean that they don't need the same amount of care.
Get The Right Toothbrush
There is no such thing as a one size fits all toothbrush. If you're looking for the perfect clean, you need to make sure you've chosen the right kind of brush for you, one that will give your teeth the attention they need. If your teeth are sensitive, try opting for a specialist brush with a gentle toothpaste. In general, you shouldn't be opting for bristles that are too hard as this can damage your gums. Opt for a medium to soft brush for a better clean and a healthier mouth.