We all have our own body shape and size but sometimes, we might want to change the way we look in order to feel...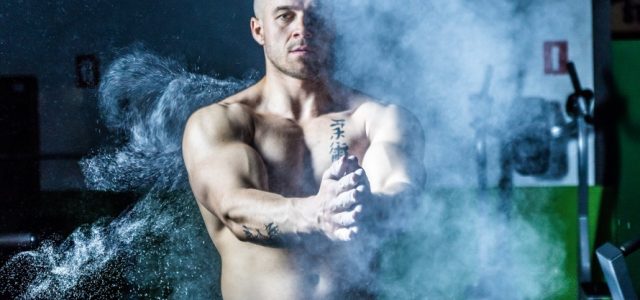 We all have our own body shape and size but sometimes, we might want to change the way we look in order to feel better about ourselves. Getting into shape is a great way to boost your confidence and feel more healthy, enabling you to feel much more positive about yourself. If you want to build up your muscle tone and improve your strength, there are a number of simple lifestyle changes you can make in order to make the best out of your body. You might have been born with a certain look, but that doesn't mean that you can't improve it through healthy exercise.
Fuel Your Workout With Carbohydrates
If you're trying to build muscle mass, then you're going to need to give your body sufficient fuel in order to make the most out of your workout session. Eating carbohydrates before you exercise will not only help you to feel more energized in long endurance sessions but also, it can prevent your body from using up precious protein stores when you work out. Carbohydrates can dramatically improve your performance, so making them a part of your diet should be a top priority.
Up Your Protein Intake After Workouts
Just as carbohydrates can help your body to perform at its best before working out, so too can protein help to keep things ticking over once you've finished exercising. Refueling your body with a lean protein like fish or eggs can help to repair any muscle wastage you might have experienced during your workout session and leave you feeling fueled and full of energy throughout the day. Your protein and amino acid levels will be up and you will feel all the better for it!
Lift More At The Gym
When it comes to building muscle, it's all about lifting and depending on what kind of look you want to achieve, you can adapt the kinds of weights that you use. Free weights are a great way to work on targeted areas of the body and fine tune the way that your muscles develop. As you become more confident and fit, you can up the repetitions or weights that you're using to push your body further.
Pick Up The Pace
While getting the right technique is essential when it comes to effective weight training, so too is the speed with which you workout. If you're looking to build up muscle in specific bodily areas, it's worth applying explosive energy to your lifting technique. Each time you lift the equipment, make sure to add in a little extra power to your move, pushing your muscles that bit further. Improving your speed will only encourage your muscle fibers.
Take A Break
Overdoing it at the gym can be just as ineffective and under doing it and if you're trying to build muscle mass gradually, it pays to take your time about the whole thing. You don't need to spend a long time on the weights to make the most out of your fitness routine and in many cases, a 45 minute burst can be all that it takes. Giving your muscles time to rest and recover is essential should you want to improve your form; the next time, you will only feel fitter, stronger and more capable!