When you're the one doing all of the cooking, following a healthy and balanced diet is a relatively easy thing to do. Sticking to...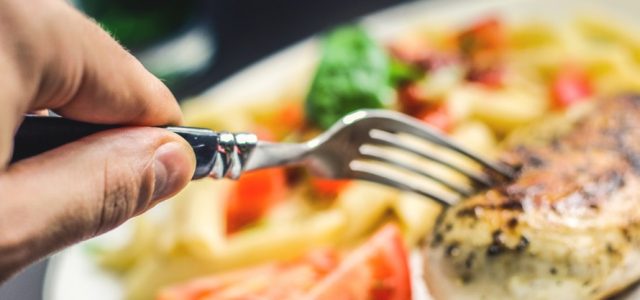 When you're the one doing all of the cooking, following a healthy and balanced diet is a relatively easy thing to do. Sticking to a healthy eating plan could not come easier and while temptation might lie in the way, the only thing that can stop you from progressing is your willpower. When you leave your home, however, you might find your dedication to the new diet waning somewhat and as soon as you enter a gourmet restaurant, it might out of the window entirely. There is another way, however, and by adapting your approach to eating out, you can stick to your diet and sample some delicious food in the process. Want the best of both worlds? It's time to get healthy.
Do Your Homework
The most straightforward way that you can avoid temptation and eat a meal that is in keeping with your diet is to do your research before you leave the house. Choosing a restaurant according to its menu can help you to verify what options you have and choose your dish before you leave. Nowadays, most restaurants have a website with all of their information included, meaning you can understand more about what goes into each dish. If you're looking for further details, you can also contact the management and establish exactly what it is you will be putting in your body. You really are in control.
Snack Before You Go
You might have done your homework and picked a healthy spot but that's not to say that you won't be tempted when you actually get into the restaurant. If you're worried about your waning willpower, try having a healthy snack just before you leave the house. If you feel less hungry, you will be less likely to make unhealthy choices when you arrive. It's all about feeling satisfied.
Start With A Salad
If pre-snacking is really not an option, choosing a healthy entree is a great way in which to avoid temptation down the line and make the most out of your meal out. Try opening with a salad before you order your main meal. Not only can you get your fill of veggies before the main event but also, you can effectively fill up on healthy fare, making you less likely to veer off track later in the meal.
Substitute Your Meal
While a restaurant might list a complete set of different meals, there's no reason why you can't ask for menu items to be changed according to meet your tastes. Making minor substitutions in what you eat can help you to stay healthy and avoid any temptation; while you might tell yourself that you will avoid the fries on your plate, actually going ahead with it is a whole different matter. Choosing baked potatoes over fries or brown rice instead of white rice can really give your meal a boost and make sticking to your diet a whole lot more easy.
Get Dressing On The Side
Ordered something that comes with a lot of extra sauces? Try getting them on the side. Even if you've picked something that is loaded with vegetables, if it comes finished with a pile of dressing, it's not going to do any good for your health. Asking your waiter to serve sauces on the side can help you to cut down on empty calories and get your health kick in one fell swoop. Easy.
Ask For A Doggy Bag
Often, restaurants pile our plates much higher than they need to be and, by cutting our portion size in half, we can dramatically reduce the amount of calories that we take in. As soon as you feel full, put down your knife and fork and ask your waiter for a takeaway bag. You can save your meal for later, stop yourself from overeating and generally, feel all the better about yourself.