Cooking for one is a tricky thing to get right. With so many recipes resulting in four or more servings of food, trying out...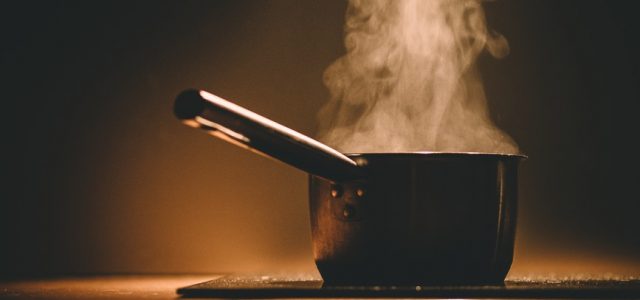 Cooking for one is a tricky thing to get right. With so many recipes resulting in four or more servings of food, trying out your favorite new dishes can seem like a bit of an uphill battle when you're the only one who's eating. You can change the way you approach your cooking. Just because you live alone, it doesn't mean that you can't whip yourself up a gourmet feast and reap all the healthy benefits. These tasty tricks are perfect for the solo diner and will help to brush up your skills in the kitchen, too!
Plan Your Meals
Eating alone can be a great thing. With only your needs to think about, you can whip up whatever feast you so wish in the kitchen; you're the one in charge. When you're cooking alone, planning your meals in advance is a great way to cut down on cooking time and ensure that your kitchen is well stocked before you get going. Making a list at the start of the week and buying exactly what you need will ensure that you don't waste any food and can prepare exactly what you need.
Enjoy The Process
Gone are the days of eating a can of tuna over the sink; eating for one is a great way of indulging yourself and trying something new. If you know you're going to be dining alone, try making a celebration of the process and putting your all into each step. You can turn on the music, prepare a special drink and really get into your cooking. The more enjoyable you find the process, the more likely it is that you will stick with the whole thing.
Experiment With Soup
Eating healthily for one is all about batch cooking. The more that you can save, the easier it will be to store balanced meals for later, when you know that you're going to have less time in the kitchen. Meals like soup are particularly good if you're eating alone and are a great way of experimenting with new flavors. You can store your leftovers in the freezer and whip them out when hunger calls!
Turn To Frozen Fruit
Frozen fruits and veggies are a huge time saver when you're eating and cooking alone. Frozen directly after being harvested, the fruits and vegetables are brimming with just as many nutrients as fresh varieties and will last for a much longer time. Keeping your freezer stocked full of these kinds of foods means that you can take exactly as much as you need and not have to worry about waste. Healthy eating has never been so easy!
Cut Down Your Measurements
Trying out a new recipe? Don't be afraid to adapt it to meet your needs. Recipes are often adapted to feed four people but by halving the amounts of ingredients, you can prepare a meal to feed yourself for the evening plus a little left over to go in the freezer. You can still experiment with your cooking; you just need to adapt your portion sizes before you do so.