If you're not on the Whole30 train yet, you might be wondering what the diet's all about. An eating plan taken up by hundreds...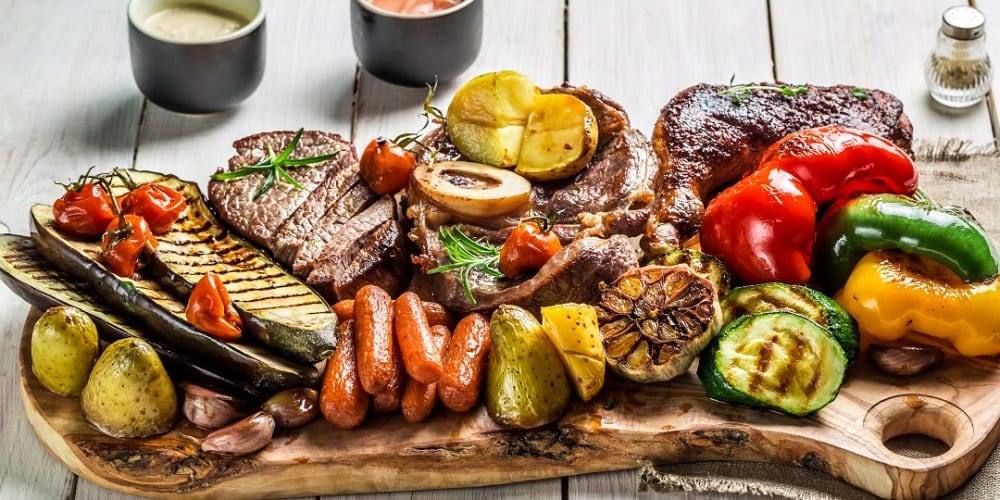 If you're not on the Whole30 train yet, you might be wondering what the diet's all about. An eating plan taken up by hundreds of thousands of people, the diet consists of a month long clean eating program that gets rid of all processed and artificial food. The aim of the diet is to cleanse your system, boost your metabolism and reshape your relationship to what you're putting in your body. While the benefits of this kind of eating are loud and clear, you do need to prepare yourself before altering your diet in such an extreme way. Before you get going on your Whole30 diet, don't forget to do a little background reading. This information ought to help you out.
Forget It's A Diet
Sure, Whole30 is technically a diet, but its main goal is to change the way about how you're eating in the long term, so try to forget about the ending point. If it's going to work, the Whole30 has to become so much more than a one off cleanse; it's about altering the way that you feel inside. Try thinking less about the weight loss and more about the improved sleep, boosted digestion, loss of allergies and increase in energy. The more you think about these kinds of effects, the easier it will be to incorporate a cleaner way of eating into your lifestyle after you've finished the month.
Focus On Fats
We have been conditioned to believe that all fats are bad but in fact, it just depends on the type of nutrition you're taking in. Certain types of fats, like monounsaturated fats, are essential for the healthy functioning of your body and can actually help to keep your cholesterol under control. By eating the right kinds of fats, you can have more energy, stabilize your blood sugar and suffer less from food-related mood swings. You won't gain weight and you'll feel so much better for it.
Readjust Your Perspective On Carbs
If you've been cutting carbs out of your diet, the Whole30 program is really going to change your mind on the food group. As with fats, it's all about the types of carbohydrates you're taking in. Focusing on slow release energy carbs that are high in whole grains can give you a serious boost of energy and keep your blood sugar level at a constant. Starchy carbs will help to keep you going throughout the day and stop that sugar crash in the afternoon.
Plan Meals Ahead
There are times in our lives when we're all too busy to dedicate the kind of time we want to cooking. While a busy schedule might seem like a good excuse for eating poorly, there are countless ways in which you can incorporate a good diet into your lifestyle. If you know you're going to be busy for a few days, try planning ahead by cooking in advance. Make Whole30 meals in bulk and store individual portions in your freezer. Eating right will just be a question of whipping your meal out and heating it up.
Don't Cut Out Snacks
If you're feeling hungry and you simply cannot wait until the next mealtime, don't force yourself to go without. Letting yourself get too hungry can cause you to make poorer choices with your diet and slip on you eating plan. Although the program cuts out snacks entirely, you can incorporate them into your daily plan if you're flagging. Try focusing on things like grains and nuts that will keep you going without causing a spike in your blood sugar.