All the other kids have wearables, even though you suspect most of them just wear them to look cool. You wouldn't if you had...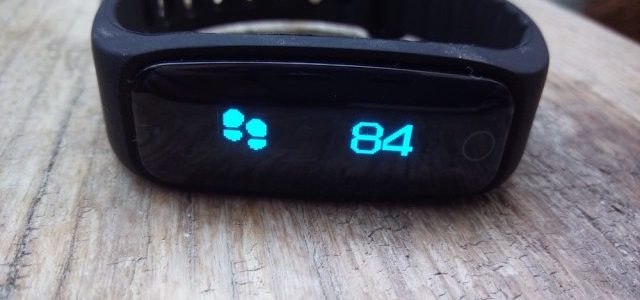 All the other kids have wearables, even though you suspect most of them just wear them to look cool. You wouldn't if you had one. It's just a matter of cash flow. Yours seems to only go one direction, out your pockets.
If there were only some way you could get into a sweet  fitness wearable without blowing your rent money.
Now there is.
The Teclast H30 could be yours for less than $20 ($19.99). That's less than a tank of gas. Shop around. I found it for less than $18.
You could ride your bike for a few days to make up the difference, even tracking your results on your new device.
For $20
You get a wrist-worn fitness tracker with a .86 inch OLED display. It's even touchscreen.
Your device will track your heart rate. It will also track your steps, sleep, and remind you to take a rest. You'll receive push for some chat platforms, but notifications for calls and SMS. It will even display caller ID.
Once tethered to your smartphone, you can locate either the H30 or your phone when lost using the anti-lost feature. That's a heckuva lot more than any tank of gas ever did for anybody.
But wait there's more…
The strap is the soft flexible silicon type, sweat proof and comfortable. You can even shower or run in the rain wearing the H30.
At least for this reviewer, the expectation was that it would only pair with Android systems, but it's iOS capable as well.
It claims to record sports data, but we were unable to clarify what exactly that means. It could just be an activity metric.
The gesture wake feature, where the display hibernates when motionless, means the H30 saves battery like a champ.
Speaking of which, you can toggle the heart rate monitor if you want by pushing a button on the companion app. Did I mention it also take remote pictures?
What it won't do
If you want GPS in your fitness tracker, forget it. Even the Apple Watch doesn't have it, not the current version.
If you like flashy colors, shop elsewhere. The H30 only comes in black. Need it to talk to you in Japanese? Sorry, only English and Chinese languages.
Also, if you will only wear a device that charges wirelessly, you'll have to settle for micro-USB.
One charge on the H30 lasts about a month if you don't use it. We were unable to determine how long one charge lasts otherwise. It will likely depend on which features you've activated. Heart rate monitoring would create an obvious drain.
Last, don't expect Fitbit level software, not at this price point.
For the price, you would be hard pressed to find another device on the market that delivers the same experience. The heart rate monitoring was a surprise. I would expect just a display and accelerometer set-up, like a glorified pedometer.
That you can also receive notifications and navigate the display with touch puts this on par with most high-end fitness trackers. The entry level Fitbit is $60 and it doesn't stack up in features.
Looks like you're gonna be riding your bike for a few days.