In fact, if they don't, you should just quit. You don't need them anyway. Alright, let's not be hasty, but you should talk to...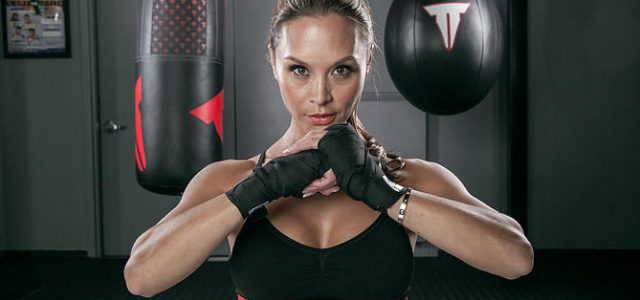 In fact, if they don't, you should just quit. You don't need them anyway.
Alright, let's not be hasty, but you should talk to them. Maybe they'll come around on this one. Just look how sexy it is.
The MYZONE wearable, a chest strap called the MZ3, builds on the existing wearable market, adding a social element that you just won't get with your average fitness tracker. Because so many people spend so much time socializing through technological channels, the addition of this element smacks you right in the duh-spot.
What's awesome about the device, is that with 99.4% accuracy, the MZ3 will allow you to earn points for your work at the gym, it will facilitate connecting with and making new friends from all over the world; friends you can then crush in head-to-head competitions.
What's even more, in addition to your smartphone and the MYZONE app, you can connect with 3rd party equipment, like your favorite gym equipment.
Earn Points and Gain Status Rankings
The MZ3 identifies your training fitness zone, of which there are five color-coded zones in the MYZONE system. It does this by tracking your heart rate, activity time and calories burned. Then it rewards you the further you train above your zone.
Rewards are MYZONE effort points or MEPs. The MZ3 also adapts to the changes as your fitness levels improve, continually driving you to push yourself harder.
Connect With and Challenge Friends Worldwide
The MYZONE app is free through the app store or Play stores, where you can then easily view daily, weekly or yearly results, but also set goals, view status records, track food, enter group challenges, and comment or like on your friend's workouts.
All work is leveled out, so whatever activity you like to do is logged in the same way, via MEPs. Whatever activity, except for water activities.
The device is sold as waterproof, but the MYZONE FAQ is very clear that you cannot swim with it. Not to split hairs, but I would call that sweat proof.
Connect to 3rd Party Equipment
The MZ3 can connect via analog radio signals, Ant, Bluetooth, and internal memory, so you have more ways to connect than with any other tracker.
You can connect to devices like a smartphone (of course) but also the Apple watch, Garmin or Android wear, and any fitness clubs that have the MYZONE group display.
While the device's battery can go three to four months without a recharge, you'll not want to get too far from your device for too long. The MZ3 will only track data for 14 hours before it runs out of space.
For active, competitive people who want something more reliable than a wristband, the MZ3 is the perfect workout tracker.
You don't have to even belong to a gym to use the MZ3 features. You can buy your own standalone device, then connect to the world from anywhere you decide to workout.
The belt is about $150, but there is a watch too, which you can buy separately for $130, or combined with the strap for $230. They even make a sports bra ($70) designed to fit with the strap.
We're big fans of this wearable.