When it comes to health foods, you would be hard pushed to find a family as filled with benefits as nuts. Packed full of...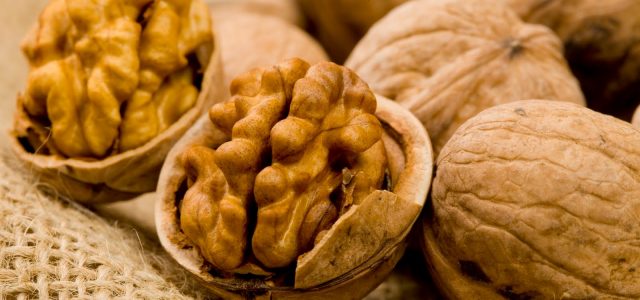 When it comes to health foods, you would be hard pushed to find a family as filled with benefits as nuts. Packed full of healthy fatty acids, antioxidants and essential nutrients, nuts can boost your health in any number of ways and depending on the area of your well being you want to focus on, there's likely to be a variety out there for you. Whilst each and every version of nut has its own benefits, few are quite as varied as the walnut. Rich in nutrients, minerals and healthy fats, the walnut can contribute to a better general level of health, helping you to be your best self, everyday!
Weight Control
Staying on top of your weight can be more than an act of juggling diet, exercise and lifestyle and often, what you weigh over a long period of time comes down to what you eat. If you're struggling to control the number on the scales, then eating walnuts might help to level things out. People who eat walnuts over a long period of time have been found to be more likely to have a steadier waistline than those who don't. While chowing down on bags of the food might not help things, snacking on a few here and there throughout the day can keep things well within control.
Induces Sleep
One of the biggest reasons that we might be feeling less than our usual happy selves is due to a lack of sleep and while we might try to get the adequate amount to be healthy, often, dropping off can be a real challenge. If you have trouble actually falling asleep, then walnuts might be your ticket to a better night's sleep. High in melatonin, the nuts can help your body to induce sleep more easily, helping you to drop off gently when night comes around. Better sleep can lead to a better you; it's really that simple!
Prevents Heart Disease
Do you want to start taking better care of your heart? You might want to look to the walnut for help. Packed full of a huge number of antioxidants, the nut can help to combat against the signs of heart disease by reducing the amount of free radicals in the body. Better yet, walnuts are loaded with omega 3 fatty acids, known for lowering bad cholesterol levels and thereby keeping your heart in better shape.
Keeps Dementia At Bay
As we get older, we become more susceptible to degenerative diseases and for some of us, it can develop into conditions like dementia. If you want to keep your mind in check, walnuts can be a great help. Filled with vitamin E and flavanoids, the nuts have been found to be incredibly effective at destroying free radicals that might be linked to the onset of dementia. The more you eat, the sharper your mind will become!
Fights Stress
Have things been getting the better of you recently? Walnuts might just be the thing you need. While everyday stress is something that affects increasing numbers of us, very few of us take active measures to deal with the condition, instead powering through as if nothing was wrong. Simply by snacking on walnuts over a period of time, you can effectively lower your blood pressure levels and alleviate feelings of stress and tension. The more efficiently your body is able to function, the better you might feel in the long run!