Loading your body with nutrients and minerals is a sure fire way to get on the path to good health, improve your well being...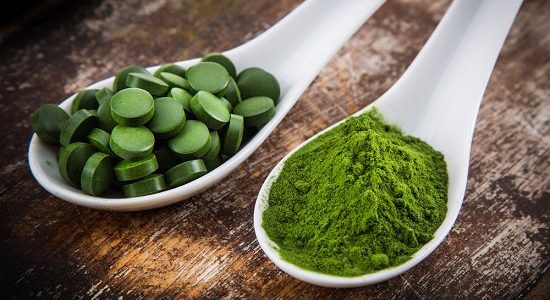 Loading your body with nutrients and minerals is a sure fire way to get on the path to good health, improve your well being and feel all round better about yourself. While we might naturally look to vegetables, fruits and grains as a source of healthy nutrients, however, there are a number of other sources that might be packed full of a whole load of extra benefits. Plants that grow in fresh water might not taste great on their own but, when incorporated into healthy, balanced meals, can work wonders on our well being. And the very best of the best? Spirulina might just be the healthiest superfood that can be found in natural water.
Detoxes Heavy Metals
While it might come as a surprise, many diets come loaded with a ton of nasty toxins, lots of which can be found in unwanted arsenic that finds its way into water supplies. The intake of even small quantities of the metal over time can wreak havoc on our health and if you're worried that you might be taking in the metal, spirulina can be a real lifesaver. In studies, those who have taken spirulina after arsenic poisoning saw a reduction of the metal in their bodies by nearly 50%. If that's what can be done against toxic metals, there's no telling the power spirulina has over other toxins.
Highly Antioxidant and Anti-Inflammatory
Want to boost your body to better health? Spirulina might just be the answer you have been waiting for. Loaded high in antioxidants, the miracle plant can help to protect against oxidative damage, which might contribute to cancer, diseases and lead to chronic inflammation in the body. Helping to fight free radicals and keep your internal organs in good health, spirulina is a real miracle worker!
Helps To Reduce Blood Pressure
Have you been feeling the pressure recently? You might need to include more spirulina in your diet. Studies have found that taking in doses of 4.5 grams of the stuff everyday can help to reduce blood pressure levels and lead individuals to better health. Helping blood vessels to dilate, spirulina improves blood flow through the body and helps you on the road to better health.
Boosts Energy
It's easy to feel sluggish after a long working week but rather than reaching for the candy bar as a way of boosting your energy, there's a healthier way you can put a spring back into your step. When combined in a healthy smoothie or as part of a zingy lime juice, spirulina can be just the thing to help you focus and achieve more, helping to boost your energy levels significantly. If you want more of a wake up call, try freezing spirulina with lime juice and leaving it in an ice tray. Drinking the frozen juice first thing will help you to feel more energized throughout the day!