When it comes to complete health, it's all about getting the right kinds of nutrients and minerals in your diet. Balancing your fiber with...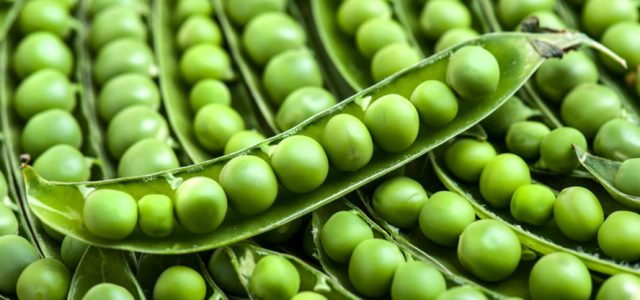 When it comes to complete health, it's all about getting the right kinds of nutrients and minerals in your diet. Balancing your fiber with the right kinds of carbohydrates, proteins and vitamins will have you feeling on tip top form throughout the day and while you could be getting a good mix in your diet already, your choice of food sources might not be the very best out there. Although following a meat free diet is not something that everyone chooses to do, selecting meatless proteins in your meals can significantly improve your health and leave you feeling all the better for it. What are the very best, though? Great for your muscles and even better for your internal health, these proteins will help to whip you into shape, with no added guilt.
Green Peas
Pulses and legumes are some of the best sources of protein on the food market and when it comes down to the nutritional group, you would be hard pressed to find something quite as powerful as green peas. One cup of the food contains roughly the same amount of protein as the same quantity of cow's milk, with much fewer calories and fats. If the taste of the vegetables aren't your thing, you can try blending them into a soup, juice, or even a healthy pesto. You still get all of the health benefits, just with a different flavor.
Quinoa
Have you ever tried this miracle grain? It might soon become a part of your regular diet. As well as being packed full of protein, quinoa also contains all of the essential amino acids that your body needs in order to repair and protect itself, helping to keep things running smoothly. Perfect as a side dish or as part of a salad, quinoa will have you in tip top form in no time at all!
Buckwheat
Despite its name, buckwheat is not a member of the wheat family at all and in fact, is an incredible source of protein. Filled with all of the healing benefits of the nutrient, buckwheat can also help to lower cholesterol levels, improve circulation and help to maintain healthy glucose levels. There's a lot to love in this natural superfood.
Soy
A complete protein, soy is a great meat free alternative to the nutrient and it can work serious wonders on your health. While there are many processed versions of the food on the market, the natural variety should be your go to product, helping you to fill up on protein without any of the added extras. Relatively plain in flavor, soy can be seasoned with whatever kind of ingredients you like, adding a healthy twist to any of your favorite dishes!
Nuts
Packed full of protein, fiber and essential fatty acids, nuts are one of the most healthy meat alternatives on the market. If you're looking for a different way of snacking with the foods, then turning your attention to nut butters can be a great option. With many varieties available in individual sachets, you can take the food with you on the go and get a health fix wherever you are. Who said snacking had to be messy?