There's no denying it; sugary foods are some of the most delicious out there and whether it's dessert, an afternoon snack or a mid...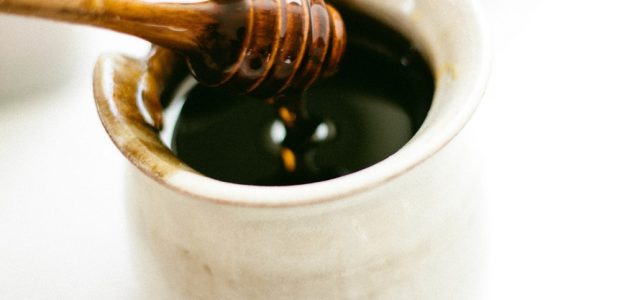 There's no denying it; sugary foods are some of the most delicious out there and whether it's dessert, an afternoon snack or a mid morning bite, we're all guilty of sneaking a little too much sugar into our diet. Eating piles of the stuff, however, can be detrimental to your health and over time, you might start to notice the negative effects that it can have on your body. Luckily, however, there is a way around the solution and it doesn't have to involve going cold turkey. Natural sugar solutions are packed with just as much sweetness as the real deal but won't take as much toll on your health. Better yet, many varieties out there are sweeter than your normal sugar cubes, meaning that you don't have to add in a load of the stuff to feel all of the benefit. Who said that you couldn't have your cake and eat it too?
Maple Syrup
Want an entirely natural substitue for sugar that comes packed with a whole load of antioxidants too? Maple syrup is the food source for you. Finding a natural variety of the food can be a great way of supplementing your sugar intake and boosting your health at the same time. You can include it in your baking, drizzle it over your waffles or even take a little in your coffee, if that's how you like to drink it.
Honey
Bees have a lot of good stuff to answer for, not least their output of honey, one of the healthiest natural sweeteners out there. As well as tasting incredible, honey comes packed with a serious antioxidant punch, helping your body to fight off any nasty free radicals while you enjoy your dessert. Better yet, the food can be a great way of soothing your scratchy throat when you're feeling under the weather, naturally soothing any pain or inflammation.
Raisins
Not all sugar substitutes come in syrup form and in fact, if you get a little creative about the whole thing, you can find sugary tastes in many of your normal snacks. If you want to shake things up even more, you can try blending a cup of raisins together and adding the mixture to any of your baked goods. The food is naturally sweet and syrupy, so be prepared for it to go a long way in your cooking.
Cinnamon
Who said that cinnamon was just for Christmas? The spice is a great addition to any dish all year round and, if you're looking to sweeten things up but still keep them healthy, it can be the perfect ingredient. Adding a little of the spice to your morning cup of coffee can be all that it takes to sweeten up the drink and give you a kick into action. Subtly sweet and spicy, cinnamon can help to boost your body's immunity and won't pile on the calories, either!
Coconut Sugar
Creamy and sweet, coconut is one of the best ways to liven up your cooking. As well as being available in milk and oil form, coconuts can also be used as a natural alternative to sugar, helping you to sweeten up your dishes while sticking to a healthy diet. You can find the natural sugar in block, paste or granulated form, making it incredibly easy to incorporate into your everyday life. High in potassium, it can help to strengthen your bones and keep your body supple way into later life.
Apricot Puree
Turning your favorite fruits into naturally sweet purees is one of the best ways that you can get your sugar kick without doing your body any lasting damage. As one of the sweetest fruits around, apricots make a particularly good option and will help to do your body a little good in the process, too. High in vitamin C, fiber and iron, apricots can work wonders on your wellness and adding a little to your dessert will help to sweeten it up no end.
Molasses
A dark, sweet syrup, molasses is a great natural alternative to the refined stuff and can significantly improve the taste of your favorite dishes, too! Combining sugar cane, grapes and bettes into one delicious food, molasses can sweeten up any dish while adding an injection of iron and calcium, too. Dark and sweet in flavor, molasses might even taste better than the real thing.