Short of accidentally shooting yourself in the leg, there is one combination of exercises which will have you walking out of the gym like...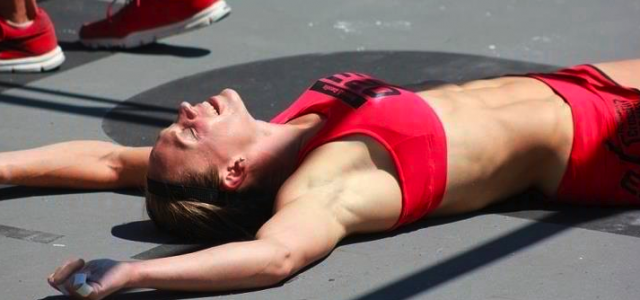 Short of accidentally shooting yourself in the leg, there is one combination of exercises which will have you walking out of the gym like you soaked your legs in boiling water overnight. That's a good thing.
Sorry, Plaxico. My humor is not always in good taste. [Google: Plaxico Burres gunshot.]
To really kill a muscle group, you want to work the synergists together. In the case of legs, that means you train the muscles that allow you to stand up.
The mistake most superset combos make is combining exercises which are essentially the same move using different equipment, like dropping from the bench press into pushups. In this example, you'll definitely fatigue the chest muscle and pump it up, but you're not challenging different aspects of the muscle fibers.
There's so much more to be gained from working similarly over samerly. <–Pretty sure that's a word.
This series of leg exercises is my favorite leg killer combo, but there are some ground rules. To help enforce them, I've invited Chuck Norris to watch over this blog.
The rules:
No rest between exercises. You may take 60 seconds between sets if you need.
There are no points earned for speed, but the range of motion is worth double.
Additional points are earned for slowing down the concentric (negative) movements.
There is no actual points system. Grade yourself a winner just for trying.
Five sets. You can pyramid your weight, but get two sets of twenty reps, one at the start and one for the last set. If you don't know what pyramid means, then stick with 20-rep sets (I.e. 20 squats, 20 lunges, 20 jumps).
Squats
I'm not gonna tell you how you must squat. I'm an old school front squatter, glutes to grass. That's me on the left above.
If you were taught to only squat light weights with your upper leg parallel to the ground at the bottom, then fine; do them that way. You're missing the natural range of motion and balance in your leg muscle strength, but you should stick with what you know until you can learn the correct way.
Heck, do em with just your bodyweight if you prefer. Just, do em. Watch Kelly Starrett.
Here's the technique:
Feet parallel, hip width apart.
I screw my feet into the ground, creating tension from my arch to my glutes. Left foot twists counterclockwise, right one goes clockwise. My weight is even on both feet for the whole squat.
Before I go anywhere I create tension in my body, squeezing my glutes (not with my hand, but using the actual gluteus muscles). I draw my belly button to my anus, tightening my pelvic floor, then push my shoulder blades down into my back pockets.
I initiate the move, bending at the hips first, not the knees.
As I approach the bottom of the squat, I allow my knees to travel over my feet because biomechanically they have to.
Also, I push my knees out to create tension from toe to hip. (For the fitness nerds out there, your concerns about a varus fault are noted but tabled for now.)
Walking Lunge
Same as the squat, I'm not going to insist how exactly you should perform your walking lunge. That's Ronnie Coleman above. Not bad for a bodybuilder.
Most Big Fitness trainers will give you a handful of parameters which I've come to learn are overcautious, erring on the side of creating other problems, like trying to create perfect perpendicular angles at the knees and hips.
It's okay if you lean into that lunge a little, like Ronnie. That's what you do when you squat. It's okay. Just don't cave those knees into the center line.
Also, you may stop between each stride as you prefer, with your feet coming together. It's okay. I just prefer to stride through like I'm taking a long walk.
Here's the technique:
Starting from the same position as my squat, I stride out a comfortable stride with one leg.
Unlike the squat, my hips are already bending, so I go down by dropping my back knee, careful to push it away from the centerline, not in.
On my front leg, I'm also pushing my knee out from the centerline, careful not to let my foot come off the floor in any way.
I drop far enough to graze the hairs on my knee against the ground, but you don't have to.
Come back up, striding through or stopping in the middle, as is your preference.
Plyometric Jumps
Jumps are great, but I cannot stress enough: start with the smallest jump. If you are already a jumper, then you know your limits.
If you've never jumped before in your life, keep it really low. Don't even leave the ground. Just do a jump high enough to raise up to your tiptoes, then cushion your landing. Good enough.
I like the polymeric box for mine.
Here's the technique:
Starting position same as my squat.
Most days I simply jump two foot onto the box, landing with absolute ninja silence.
From the leap, I create a shortened version of the same tension from my squat, screwing the feet, tightening the glutes, pushing out my knees.
This gets reversed on the landing.
I tend to step off. Jumping off is fine, but if I do this I tend rush the exercise and we agreed, no points for speed. On the plyo box you will just lose calf skin when you rush.
After you complete your jumps, you may add a bonus exercise of free-standing calf raises, not on the machines. You can just relevé like a ballerina, or hold onto something and do one-legged calf raises.
Just, if you try this bolt-on to the workout, make sure the bottom position puts your heel below your toes for a full range of motion.
This is a good time to rehydrate, then start over. Don't worry if you can't do five rounds the first time. Three will be okay, but take the elevator to your car.
Hydrate, foam roll, and keep moving. Sitting is the enemy on leg day. It will kill your back like nothing else when you finally stand up.