Dealing with bad breath is an embarrassing part of life and yet, it can happen to anyone. While certain foods are known culprits when...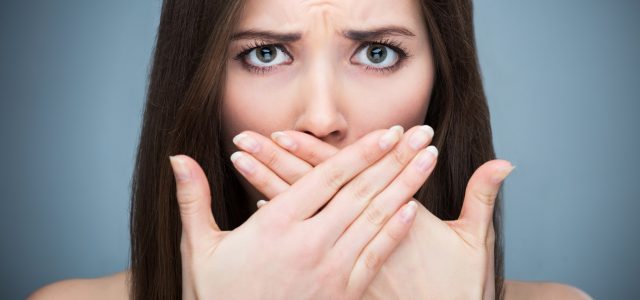 Dealing with bad breath is an embarrassing part of life and yet, it can happen to anyone. While certain foods are known culprits when it comes to poor hygiene, persistent bad breath might actually be an indicator of a deeper lying issue. Certain lifestyle factors can wreak havoc with your dental health and if you check off a number of these signs, it might be time to make a switch around. Dental care starts with the state of your health and by sticking to these unhealthy habits, you could be making things all the more hard for yourself.
Skipping Breakfast
Eating first thing in the morning can benefit your health in so many ways and yet, there are so many people out there who overlook the meal in the hopes of shifting a few extra pounds. This might not be a good idea, however. As well as potentially slowing down your metabolism, skipping breakfast could lead to bad breath throughout the day. When your saliva glands aren't stimulated, your mouth can become dry which in turn can lead to bad breath. Nip the problem in the bud and have at least a piece of fruit before you leave the house; you will thank yourself later on.
Drinking Too Much Coffee
Coffee might be a great way of stimulating your mind when you're feeling tired but drink too much of it and your breath could begin to suffer for it. People who drink too much coffee throughout the day are more likely to have poorer dental health and drier mouths than those who don't. To overcome the problem, try limiting yourself to a cup or two of the stuff and swilling your mouth out after your drink. If you want really fresh breath, you can even try brushing once in the middle of the day.
Chewing Gum Too Often
Thought that that packet of gum was going to alleviate your bad breath symptoms? Think again. While chewing gum can freshen up your mouth in the short term, do it too often and you could have a real problem on your hands. Studies have shown that only sugar free gum sweetened with Xylitol can effectively remove bacteria from your mouth, helping to clear up the problem. Everything else will simply mask the cause and let it linger.
Overlooking Flossing
Brushing your teeth is all well and good but if you really want to freshen up your breath and improve your dental health, you need to get your floss on. Food particles can often lodge in between your teeth, leading to the buildup of bacteria in hard to reach places. To make sure your mouth is really as clean as it can be, make sure you floss well after brushing. The cleaner your smile, the fresher your breath will be!
Piling On The Protein
While a protein rich diet can help you to feel more energized and alert, it can also interfere with your general dental health. If you're eating too much protein and scrimping on other food groups, it might be worth making a change in your routine. Individuals who eat too much of the food group over others are more likely to suffer from bad breath, which can only worsen over time. To improve your health and freshen up your mouth, make sure you follow a balanced a varied diet; you will feel good and your mouth will stay minty fresh!