Getting the most out of your morning is about so much more than rising early and for many, the day cannot start without a...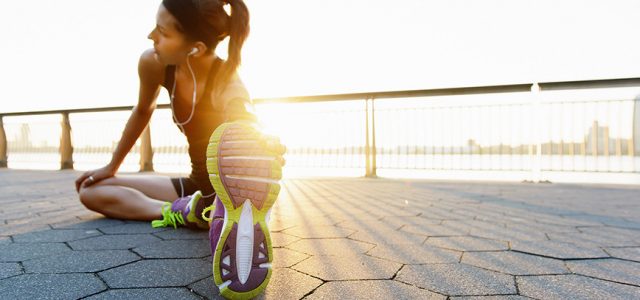 Getting the most out of your morning is about so much more than rising early and for many, the day cannot start without a workout. Finding the motivation in which to exercise before you even hit the office, however, is not always easy and more often than not, we might choose to sleep a little longer rather than working out. It's all about planning ahead. If you start the week with a very clear idea of when you want to work out and how you want to do so, you can incorporate early morning exercise into your routine incredibly easily. Ready to put your body to the test? It's time to get up and at 'em.
Go To Bed Early
Finding the energy in order to work out is all about getting enough sleep and if you're a naturally late riser, you might want to consider adjusting your bedtime. While going from falling asleep past midnight to getting up at 5am is not something that you can do overnight, you can gradually adjust your sleeping and waking times in order to shift your body clock. Try changing your bedtime by 15 minutes each evening and in turn, getting up 15 minutes earlier in the morning. It might take a week or so for you to adjust but before long, you will have more than enough energy in order to master your early morning workout.
Pack Before Bed
When you get up, you should have as little to do as possible in order to hit the gym. The night before you aim to work out, try packing your exercise clothes, work uniform and fitness gear into a bag and setting it by your door. When your alarm does go off, you simply need to pick up your things and you're good to go.
Light Your Room
Getting up when it's dark outside can be incredibly difficult, so in order to encourage yourself to get up earlier, try turning on the light as soon as your alarm goes off. While you still might feel tired from the early start, the bright light from your lamp will make going back to sleep practically impossible, encouraging you to get going. Better yet, if you have an alarm clock that incorporates a gradual light, you can slowly acclimatize your body to a brighter light, waking up over a short period of time. The quicker you are able to get out of bed, the easier it will be to work out.
Have Breakfast Ready
In the same way as getting your things ready the night before will help you to get going, so too will preparing your breakfast before the morning. Having all of the ingredients ready to be prepared will make getting into gear much more easy for you; all you have to do is flip a switch. Foods like smoothies or soaked oats and great options pre-workout, filling your body up with slow release fuel that will improve both your performance and your energy levels.
Make A Playlist
Want to kickstart your day? Try listening to some music before you workout. Turning up the volume is a great way of boosting your energy and improving your mood and by exercising to a bespoke playlist, you are much more likely to make the most out of your routine. Working out should be about feeling as good as possible so if you're struggling to get going in the morning, do the things that make you happy. Fitness is supposed to feel good, even if it makes you sweat!
Treat Yourself
One of the greatest motivators is the prospect of reward. Starting your morning workout routine with the knowledge that you will get some kind of treat at the end of it is a great way in which to push yourself to do more and commit to a fitness regime. You can try packing a post-gym snack in your bag, arrange a quick coffee date with a friend or pack a tasty homemade lunch for later in the day. Associate your workout with feeling good; you will be much more motivated the next time around.