Not everybody is solar powered. In fact, some of us can't even spend casual time in the sun. Couple that with the perception that...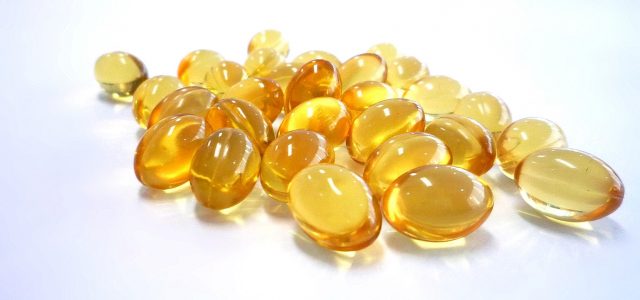 Not everybody is solar powered. In fact, some of us can't even spend casual time in the sun. Couple that with the perception that sun exposure is the worst things since Nixon, you get a generation of vitamin deficient people.
What's the value of vitamin D? Amongst other features, D is the vitamin that helps our bodies absorb calcium. That's the micronutrient that makes our bones strong.
Deficiencies in D may link to more than just low bone density, like diabetes, multiple sclerosis, and cancer to name a few. Personally, you had me at bone density.
Broken bones are no fun.
To answer the question brewing in your mind, the vitamin D target for adults land between 600-4000 international units (IU). In vitamins, IUs are the unit of measure.
You can get most of what you need from the sun, but there's a caveat. Sunscreen inhibits your body's ability to make D.
There are alternatives, though, but you will find they come with limitations too.
This list does not include supplements or fortified foods, but by the end, you'll feel better about mushrooms, fatty fishes, egg yolks, liver, and cheese.
Shrooms
No, not the psychedelic kind.
Just like humans, mushrooms produce vitamin D from sunlight. Unfortunately, these are the weakest source of D on this list. It may, however, be the most exaggerated source.
You get one IU of D per medium mushroom.
Unless you plan to eat 600-400 mushroom per day, you'll likely not replace what 10 minutes of Sun would give you.
Maybe one of the other four will pan out better.
Fish
Canned or fresh, the fattier, the better. Eel, tuna, salmon and trout are a few you can start with. On the low end, you'll get 300 IU of vitamin D for mackerel and salmon, but up to 2,000 IU for Atlantic herring.
If you are trying to keep your calorie intake low, consider that the more vitamin D you get, the more calories you get too. At nine calories per gram, fat is the heaviest contributor to calorie intake, but not a bad source of fuel.
Egg Yolks
Arguably the best part of the egg, yolks lived on the naughty list for a long time. People were concerned about cholesterol, but that's old news.
Along with butter and bacon, egg yolks are back on the good list. If your intentions eating eggs is to up your vitamin D intake, then expect about 37 IU per large egg.
That's not too bad.
Beef Liver
The hard part about making beef liver your preferred source for vitamin D is the amount if vitamin A that comes with it.
There's 12-30 IU of vitamin D per 3.5 oz serving, but over 15,000 IU of vitamin A in that same serving. The USDA has established a benchmark of 5,000 IU of vitamin A, but those actual numbers can vary.
The upper limit for toxicity for adults is 10,000 IU.
Keep in mind the vitamin D target for adults lands between 600-4000 IU, so trying to hit one's vitamin D intake from liver without going over on vitamin A is impossible without adverse effects.
Those side effects can be as tame as nausea, but as serious as death.
Cheese
It's gonna be next door to impossible to tell you exactly how much D you can expect from your favorite cheese. You can assume it will be much less than your fatty fish sources, but not so low as your mushrooms.
Cheese, like fatty fish, brings the fat calories. While you can feel better about your cheese consumption per the increased vitamin D, understand you're eating a very nutrient dense food.
Yummy, but not winning any awards for superfood of the year anytime soon.
As you can see, there is no one solution. You could take supplemental versions, like cod liver oil pills but expect absorption and efficacy to vary.
The best solution is to vary your methods for D. Whatever you do, don't throw your hands in the air. Fractures are not only painful, they can be deadly.
At the very least, use this list as your excuse to sauce mushrooms coated in cheddar. Shoot, you could even make a liver and mushroom omelet.