Adult wearables, which take traditional adult toys to the next level, have been making in-roads to the mainstream. The conversation is still an adult...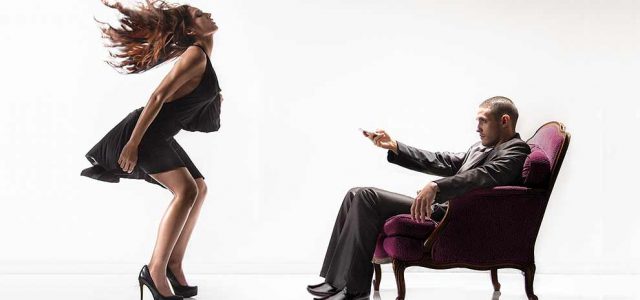 Adult wearables, which take traditional adult toys to the next level, have been making in-roads to the mainstream. The conversation is still an adult one, but the stigma of adult toys may be wearing off as the toys themselves get much better and access improves.
If you dig deep enough, you'll find that two human experiences drive technology like nothing else: war and sex.
From the war machine, we take some of our best technologies, lighting, and flight engineering.
Sex, via the porn industry, takes credit for driving the movie industry into VHS, then more portable formats. They even take credit for the development of the internet. It would be an interesting study to tally up which of these two has contributed more innovation. Our money is on the former.
Traditionally, adult toys have been a diverse collection of offerings. Shrouded in shame, you would usually only find them in stores hidden in red light districts.
With the advent of the internet and smaller chipsets, we are witnesses to a new generation of shame-free shopping for better toys than ever.
Here's a couple you might pick up in time for the holidays with our predictions for the future.
Started as an app for the Apple App Store, which utilized your music collection and a vibrating device, allowed users to enjoy their music in new ways. That was 2004. Since then, OhMiBod has pushed their technology further, honing the portability of their devices. The latest from them, as of 2014, is wireless.
Users can wear the device and stream their music, all wirelessly. Not only tunes, the device can stream voice inputs from one's partner or translate touch inputs remotely. The remoteness of this operation goes as far as anywhere there is the internet. You could, with OhMiBod, interact with your partner from the other side of the world.
Eva
From newcomer, Dame, Eva is on Indiegogo but you can buy it on their site too.
No surprise they are crushing their goals, 1100% of their target as of this writing. Apparently, people feel confident about love making.
The goal for Eva is worry-free, hands-free stimulation. It aims to close the gap in men's and women's pleasure experience during intercourse.
For men, pleasure is usually an easy matter of insertion. On the average, women do not take the same level of pleasure from penetration alone.
The pleasure center for women is usually the clitoris, something that can be difficult to stimulate during intercourse.
Eva inserts in such a way it will stay out of the way for both couples, but facilitates female stimulation in kind, leveling the playing field.
Everyone can get behind that.
Virtual Reality
Since the inception of virtual reality, the idea of combining sex with the virtual universe has been the invariable punch line to the conversation. We know the prime motivator behind VR has been about creating a world where we could actualize our every freakish fantasy. In a virtual world, nothing we do matters, right?
Maybe someday. Meanwhile, VR could link the above technologies in more simplistic ways. In fact, it already is. The applications aren't yet mainstream.
Your imagination can do most of the work, but if we're talking about a world where partners can wear devices that facilitate stimulation from anywhere in the world, what would your VR headset display to enhance the experience?
Yup, that.
Because of this, we expect the gap between VR and sex to close soon.
If VR is not yet a mainstream product, it is only one good adult application away from finding its way onto every Christmas list on the planet.
So for our tally, war versus sex, who wins this battle?
Playing a video game where we navigate a war environment is fun, but it can't touch the effectiveness of virtual sex. In this case, war loses, love wins.
Yay.