In recent news, a leaked image on Venture Beat shows the ZTE Quartz smartwatch, which rumor has it will be another standalone watch. The fact...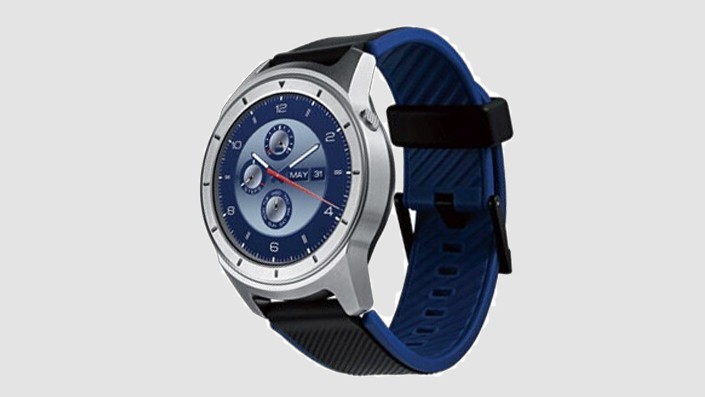 In recent news, a leaked image on Venture Beat shows the ZTE Quartz smartwatch, which rumor has it will be another standalone watch. The fact that standalone smartwatches are coming, we accept. They're already here, but I predict they're going to get better. By the end of 2017, they'll be everywhere.
What is a standalone smartwatch? Most smartwatches today are ancillary to another smart device, a phone usually, but could extend a tablet.
Up until 2016, GPS was a tough chip to power, but even the Series 2 came with that. Other watches require you carry your phone so the watch can borrow its GPS chip to track your runs and such.
If you want to make a phone call from most smartwatches, you'd better not leave your phone at home.
One can search many cheap standalone watches on Amazon, but the reviews are spotty. Reliability, compatibility, operating systems are not reliable.
While we hold our breath for something from Cupertino, there are a couple of other manufacturers who've already released standalones. These three that would be worth the risk of trying.
Samsung Gear S3 – $299.99
Wherever you land with the Samsung v. Apple battle, there's no denying Samsung's prowess in this department. They've come out with not only one, but three smartwatches with cell phone skills.
The Samsung Gear S was the first watch to offer standalone in a squarish device. Then they ditched the square look for the S2. That model  allowed them to offer that snazzy rotating bezel navigation tool.
The most recent version, the S3 maintains the standard, adding Bluetooth 4.2, and more memory. It will also track all the usual suspects, heart rate, and activity.
The S3 can take a swim too. It's slightly larger than the previous model.
Neither operates on Androidwear. Instead, Samsung used a proprietary operating system, allowing them to connect with Android and iOS phones if you wish.
LG Urbane 2 – $449.99 with Verizon $199.99 with At&t (I know)
For the active person who wants to set it and forget it, but likes to cross train from the gym to the office, the 2nd edition of LG's watch may work better.
Like the Samsung Gear S3, it offers health tracking as well as standalone features, including GPS and waterproofing. It's one grade down from the Gear watches, though, IP67 versus the IP68 waterproof rating.
LG loaded Androidwear in their watches, so connecting to an iOS device may prove unsatisfying. The release of Androidwear 2.0 purports to improve this interface.
You can find the LG watch at Verizon and At&t stores as well as on Amazon.
ZTE Quartz – $??.??
The ZTE will be Androidwear. It will support 3G connectivity, so you can make calls without your phone.
Most of what we know is a rumor since one cannot yet purchase it. According to the owner of ZTE, users can anticipate a better than average battery experience, something that is killing smartwatches right now.
If it can play one's music, track GPS, even measure a few health metrics, they'll be ahead of the pack in more ways than one. Expect to hear more later in 2017.
My prediction is that before the Quartz official launch, manufacturers will flood the market with standalone watches.
Even for the folks who like the phablet, there is something inviting about having the option to leave the house without a phone, especially if you live an active lifestyle.
I doubt we'll ever be free of the smartphone completely, but I imagine varied future. Some will opt to wear a standalone watch instead. You can count this guy as first in line for the right watch. [Ahem, Apple.]