Available for pre-sale, the Senstone wearable proposes to capture your every thought then organize those thoughts for you to sort through later. It does...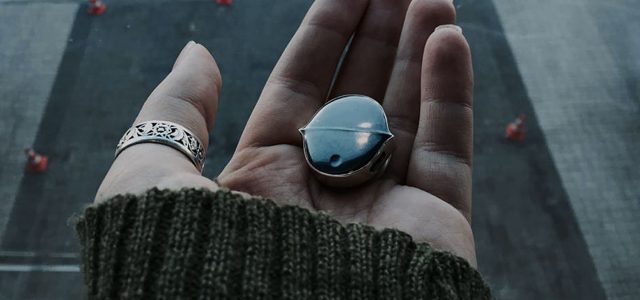 Available for pre-sale, the Senstone wearable proposes to capture your every thought then organize those thoughts for you to sort through later. It does this, all without removing your phone from your pocket. That way, you can focus on other things like driving.
The makers of this technology may crowdsource the manufacturing costs of the device for an early 2017 shipment if they can get all the moving part together on time. So far, what they have is an interesting idea, some working prototypes, and a line out front.
Most people struggle to capture ideas with the current list of idea organizers (smartphone apps), but a savvy wearable may bridge that gap, especially one with artificial intelligence, one that could help you organize your thoughts.
Senstone, when complete, will transcribe your thoughts to texts, then file them. It will organize your dictations by keywords, dictated by you. When you want to find your ideas, they are searchable. You just have to sift through your notes from time to time.
The Device
The current version of Senstone is a mounted stone, but not really. It's a composite material, smooth like an agate, shaped like a 2D walnut. You can wear it on your wrist, your lapel or as a pendant.
The casing houses the technology and one button on the side. It's 29mm across. The battery lasts for three days on one charge and the device houses two hours of memory.
It will store your recordings in that space or in the cloud, as you prefer. It's not just for English speakers either. The latest version speaks seven languages.
Capturing thoughts
If you've ever used Evernote or one of the popular organizer's impersonators, you know just how fun such an app is for the first day. Then, one day, you delete the app from your device because you never use it.
If you're like me, you've downloaded Evernote more than once.
It's nothing to be ashamed of. The idea of dictating your thoughts as they come to you is novel, like the idea of your own personal live theme music played as you walk.
As things are today, you could record your ideas to your phone, but that means you have to stop walking to pull out your phone. Then you have to decide, dictate or type into notes? Then what?
Where do those ideas go? How do you access them later? This is how ideas die on the vine, lost in a folder somewhere.
How Senstone Bridges the Gap
If you have a voice, then you can use Senstone. It works by listening. That's it. In fact, you don't even need your phone. It's always ready for you, so it works kind of like your own stenographer.
You can keep your eyes on the literal road ahead as you dictate ideas, task lists, even reminders.
Senstone comes with a companion app, but also works with other apps, so you can still use Evernote. In fact, this may be the device you need to finally make sense of those organizers on your phone.
The creators of this device have not yet settled the on every aspect of the operating system, but the plan is that Senstone will capture dictations, sorting by keywords.
Your first reaction to this, if anything like mine was, why? Can't one accomplish the same thing with a smartwatch?
Perhaps, but not everyone wants to wear a smartwatch. Also, smartwatches mandate you navigate through menus to record your thoughts. Senstone is easy breezy.
Of course, it's not manufactured yet, so it's not really anything yet, but we like the idea.
To find out more about Senstone, head over to their site.