How tough is your ticker? Keeping your heart in good health is not necessarily something that you should think about in later life and...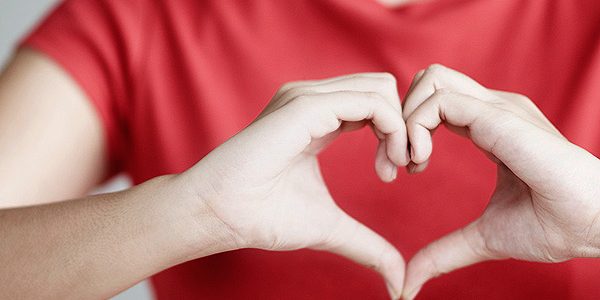 How tough is your ticker? Keeping your heart in good health is not necessarily something that you should think about in later life and if you want to get the best out of your wellness, it pays to take care of what you put in your body now. While heart related diseases and issues might not be high up on your health agenda, they are more prevalent than you might have believed and it's never too early to start making better choices for your body. It's time to take control and eat healthier for your heart.
Fruits & Vegetables
Beneficial for practically every element of your health, fruits and vegetables should be a regular feature in a balanced diet. You can try incorporating the produce into your regular meals, or substituting meaty recipes with fresher produce. The general consensus is that the more you eat, the better shape your heart and internal functions will be in. Foods like blueberries, apples, bananas, spinach, broccoli and carrots can help to keep things ticking over nicely and pack your body full of antioxidants in the process!
Whole Grains
For so long, we were told that carbs were the enemy and in order to enjoy a healthier way of life, we should cut them from our diets. It turns out, however, that we might not have had all the right kinds of information and in fact, it is the type of carbohydrates that we consume that can make all the difference. Eating a balanced mix of whole grains is one of the best ways to keep your blood sugar level at a steady figure and boost the health of your cardiovascular system at the same time. High in dietary fiber, whole grains can help to reduce cholesterol and lower your risk of developing heart disease later down the line.
Fish
When it comes to the state of your heart, it's all about trying to cut down on saturated fats. Eat too much of the stuff and your blood pressure and cholesterol levels can shoot through the roof. It pays to get a little balance. Lean foods like fish can be a great way of getting your protein fill while avoiding the effects of nasty unsaturated fats. Better yet, the omega 3 fatty acids found inside fish will help to keep your heart healthy and reduce your risk of cardiovascular disease.
Herbs
It's not just about the raw ingredients and sometimes, your seasonings can do you just as much good as your other foods. Herbs are one of the best ways to add in a little extra nutrition to your diet, boosting the health of your internal functions that little bit more. Foods like garlic, rosemary, ginseng and lavender are among some of the very best out there, keeping you in even better shape into the future!