When the temperature picks up, the last thing you want to do is work out. During the summer months, it can be hard to...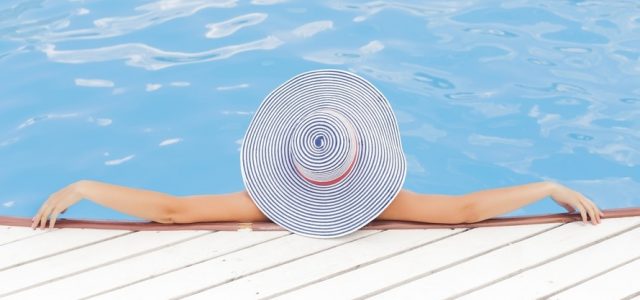 When the temperature picks up, the last thing you want to do is work out. During the summer months, it can be hard to approach your fitness regime with the same enthusiasm as normal and with everyone else lounging by the pool, it be might seem tempting to do the same thing. The difficulty of passing up an al fresco feast to go and work up a sweat can be very real and yet doing so will only help you to feel better in the long run. How you can stay motivated when the summer heat hits? It's time to get moving.
Take It Outside
Fed up of the artificial lighting of the gym? Summer is the perfect time to take your workout outside and make full use of your local nature. Activities like running and cycling make great workouts and will push you to explore the open spaces around you. Want to turn up the competition? Try making a game out of your workout! Playing tennis or beach volleyball can help you to workout your body to the max, while having fun with your friends. Getting other people involved is a great way to keep going when it's hot out and when you're done, you will have all the more reason to celebrate.
Cool It Down
If you're battling really high temperatures, it might be worth taking down the pace a little bit. Trying outdoor yoga or pilates can be a great option when you want a full body workout and thanks to the gentle nature of both activities, you won't put your health at risk. Try finding a shady spot outdoors and taking a yoga mat along with you. Run through your routine gently, taking care to breathe deeply in between movements. You will come out of your workout feeling like a brand new person!
Get It Done Early
With longer days and shorter nights, summer brings a whole lot more heat and finding a cool enough hour in the evening in which to work out can be practically impossible. It's time to become an early bird. Getting up earlier to workout will motivate you to keep going with your fitness regime, even when the heat really hits. The sun is less strong first thing in the morning, so you can protect your skin and prevent your body from overheating in the process.
Mix Up Your Wardrobe
The summer heat can be all about fitting in a workout whenever there's a quick breeze and in order to stick to your workout routine, you can try incorporating your outfit into your fitness attire. Wearing adaptable, breathable clothing means that you can easily go from your everyday clothes into your fitness gear with very little change. Being ready to work out your body can take some getting used to but once you take advantage of the different options in your local outdoors, you will reap all the benefits.