Are you currently interested in getting a career in medical assistance, or just curious to know some options? In need of a school that...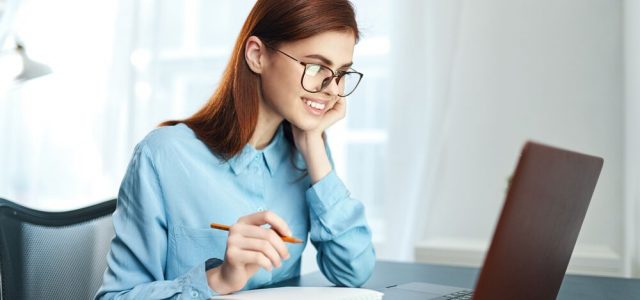 Are you currently interested in getting a career in medical assistance, or just curious to know some options? In need of a school that not only is mostly online, but also affordable? Well stick around, because in this article we're going to showcase some of the best online schools for medical assistants in the country!
For a quick introduction for those who might be interested, medical assistants are those who receive patients at hospitals, clinics and other health-care facilities, such as dental or medical offices. They are also responsible for scheduling appointments and referring visitors to the appropriate care area at their request. They also control access lists, receive payments, and perform administrative activities.
The role performed by medical assistants is not to be confused by the role performed by nurses, as the latter provide direct assistance to health-care professionals in the treatment of illness and injury, something not completely in the medical assistants' area of expertise.
Speaking of, some of the many duties medical assistants have include: scheduling and confirming patient appointments and surgeries, either in person, by phone or email, receiving and registering patients in a courteous and professional manner, addressing patients' concerns, referring or guiding them to medical evaluation and treatment areas, and ensuring that required instruments are within the physician's reach, carrying the inventory of the supply of medical and office materials, as well as required equipment. These are just some of the things that aspiring medical assistants should expect to do once they finish their training and begin working.
With that out of the way, we now should ask about the type of degree you should consider getting, as there are two options available for you: a certificate or diploma, and an associate degree. Which one you decide to get will depend mainly on what you're looking to get out of this career:
Certificate/Diploma: This one is focused on just preparing you as fast as possible to enter the workforce as a medical assistance, as it does away with most of the 'fat' and focuses on the classes, knowledge and skills most specific that you will require in order to work as a medical assistant. Again, speed is the name of the game, so expect to get it done -if you don't fail classes that is- in about a year or so.
Associate Degree: This one is for those who wish to spend more time studying and honing their craft, so to speak. On average, this path will take you about 2 years. However, you'll be able to specialize yourself in fields such as clinical medical assisting or administrative medical assisting, and of course you'll possess a more valuable degree than those with just a certificate/diploma in medical assistant.
In terms of pay, according to an article published by website Indeed [1], it ranges between $7.25 and $29.70/hour, averaging at about $15 bucks. While your pay will depend on your experience and degree, it'll also might depend based on where you work, as different states have different wages, as showcased in their website.
But enough about that. Here are some of the best online schools for aspiring medical assistants:
Independence University
This university has a very enticing online program for those looking to become medical assistants: it's unique and flexible, as it's presented as an associate degree in occupational studies and enables you, if so desired, to work as something other than a medical assistant, such as pharmacy technician or medical coder, as well as several other types of health-care-related professions.
You also get stuff like one-on-one mentoring and free tutoring, with some specifics of course. You also get a laptop/tablet to help your online studies if you need it. The whole program is affordable and gives you tons of benefits and a worthwhile degree. Definitely a must-check. [2]
Minnesota State Community and Technical College
As stated in their website: "M State's 37-credit Medical Assistant diploma program addresses a need in the regional health care industry by training multi-skilled professionals to perform both administrative and clinical duties in clinics, physician offices and other health care organizations." In this program, you'll learn a variety of skills, all important if you wish to become a great medical assistant. As specified in their website, these are:
Effective communication with patients, families and health care teams of diverse backgrounds
Medication administration and clinical procedures including compiling patient data, measuring blood pressure, drawing blood, and performing electrocardiograms and pulmonary function testing
Valuable skills in medical office procedures including introductory billing and coding
Job performance within ethical and legal boundaries of a medical assistant's scope of practice
Computer literacy skills through electronic health records
Health care administration techniques that provide a quality patient experience
Medical laboratory techniques used in the collection of specimens, testing and interpretation of lab results
Professional behaviors
In terms of price, the total price of getting an MA degree here ranges around $10,000, with many of the students receiving financial aid for online classes as well. Check their website out for more information. [3]
Related Topics (Ads):
Herzing University
Herzing University, located in Milwaukee, WI, offers some of the best of the best when it comes to degrees in medical assistance. It, of course, has an online school and through it you can earn your degree "in as little as 10 months with our diploma program – or earn your associate degree in as few as 16-20 months". The program has a very, very high acceptance rate (almost 100%) so there's almost no chance of not getting in. It all depends on you and how motivated you are, and it's easy to be motived when they offer benefits such as these ones, as showcased in their online website:
Online classes + hands-on clinical labs & externship
Multiple undergraduate options: choose a diploma or associate degree program (10-20 months)
Transfer 31-45 approved credits into a higher degree
Prepare for the Registered Medical Assistant (RMA) certification exam – we pay for your first attempt!
Degree pathways: discover career advancement possibilities in one of Herzing's many bachelor's degree options in healthcare

So, if you're interested, give them and chance and visit their website. [4] Who knows. You might find your new passion soon enough.

Related Topics (Ads):

[1] https://www.indeed.com/career-advice/pay-salary/how-much-do-medical-assistants-make
[2] https://www.independence.edu/healthcare/associates/medical-assisting
[3] https://www.minnesota.edu/programs-and-degrees/medical-assistant
[4] https://www.herzing.edu/healthcare/medical-assisting-degree