"I'd workout if I could find the motivation." -Person who believes in leprechauns. Unfair. Motivation is a real thing, but maybe we should just treat it like...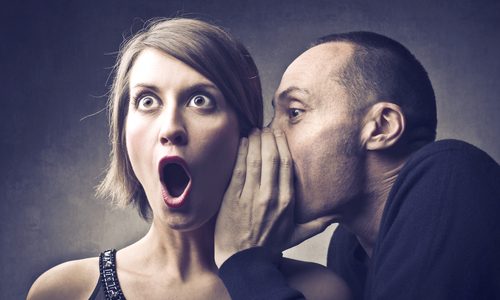 "I'd workout if I could find the motivation." -Person who believes in leprechauns.
Unfair. Motivation is a real thing, but maybe we should just treat it like leprechauns. It has nothing to do with the reasons why your admirably fit friends stay in shape.
Motivation or my favorite hashtag—#fitspiration—are vague concepts, not mentioned in serious workout programs . If your first step  for finally getting in shape is to "get motivated," then you'd better read on…
Before we get into this… let's not confuse motivation with ritual. Having the right tunes playing in your headphones is more about ritual. It's an important facet, not a driver.
The core to driving a healthy lifestyle is all about habit, infused with a little self-discipline, but sealed with regular celebration.
Create Habits
If I sound like a broken record on this point, then I'm being consistent. We've talked about it here, and here.  Habits are what you do all the time.
You'll not need 21-days to know if something is a habit. You'll need to wake up committed every day. Approach habits the way recovering alcoholics approach sobriety, one day at a time, all in a row.
While you may find in time that you head to your workouts without question, there will never be an autopilot feature on your feet. You will always have to make them walk through the door of the gym, or to wherever you find your groove.
The good news is you are always in control. Your decisions are your will. You can always decide that today you are no longer going to exercise. You can also wake up the next day to decide the very opposite.
Exercise Self-discipline
This what keeps your habits on track because there will be days you don't wanna go. There will be less of those days over time, but after two decades of daily exercise, I still have days. I've just become better at ignoring them.
You can too. Think of it like flossing your teeth. Nobody gets jazzed up about it, nobody we should trust, but it must be done. Oh, you don't have to floss. Nope. You also don't have to have your own teeth by age 50.
Here is the good thing about this self-discipline. You never have to do the whole workout right now. You can trick your mind. All you have to do first is, put on your shoes. Get ready to go. That a was easy. Then go.
If you can get to the place where you workout, just tell yourself you're gonna warm up then see. You can always leave, but once you warm up you'll see the value in spending a little more time since you've already come so far.
I used to run five miles, by only committing to one block at a time. Once I was far enough away from home that it was about two and a half miles, I would head back. No sense in walking…  one moment at a time, all in a row.
Celebrate
This is important. All work and no play makes Jack a dull boy.
You have to celebrate your wins, even if those wins are just exercising your self-discipline. In fact, I would argue, that your self-discipline is more important than [fill in the blank body image goal].
From this discipline rises your habit. From that habit, you can direct your goals. Then you celebrate the hell outta them.
This does not mean getting plastered, although it's your life… sure, that too.
People who stay on top of their fitness celebrate in subtle ways, like wearing clothes not everybody else can comfortably wear. This is why they often live close to the beach, places where clothing becomes more optional.
Fit people don't mind spending time with others, so you will see them out and about. These are subtle forms of celebration. They seal your habits,causing you to want to continue.
In the long run, what you will find, is that motivation is an effect resulting from your lifestyle.
It's because of keeping your habit. People may even accuse you of flaunting it. That happens when you glow—symptom of someone who lives a fit lifestyle.
(Just tell them you're celebrating.)