Face it: not everybody can drop hundreds of dollars on a fitness tracker, but many people want to get some help with their fitness....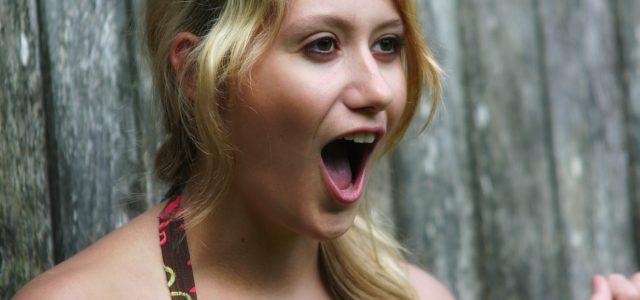 Face it: not everybody can drop hundreds of dollars on a fitness tracker, but many people want to get some help with their fitness. Believe it or not, there are options for fitness trackers for those on a budget. If you can spend $50, then you can start tracking your fitness now.
A little background on wearables…Before there was the Fitbit, there was the Bodybugg from BodyMedia, a plastic device that rested on the user's upper arm.
The first commercial version was huge and looked like this:
It was originally only available through specific gyms but eventually went all Biggest Loser, dropping the original price from hundreds of dollars to less than $10. Then Body Media was bought by Jawbone.
Who knows what happened to all that expensive technology in light of Jawbone's challenges, but some elements wearables have retained. They're still mostly plastic and they're still kinda expensive, especially for something plastic.
Never fear. There are options for the common man or woman. Here are four of them.
Price: $29.99
Even at the Flash's original price (it used to retail for $49,99) the Flash was worth the investment. Free from bells and whistles, save a rainbow of color options and a ring of lights around the face, the Flash works with iOS, Android, and Windows devices.
Free from a battery-draining display, the Flash will last up to six months on one charge. It measures steps, calories, burned, distance covered, sleep quality and duration. That's a lot of metrics; better than many more costly devices.
Flash goes in the band or can clip on your belt if you prefer. It even connects you with friends, so you can compete. Pretty cool.
Price: $45.99 on Amazon
Don't let its cute looks fool you. The Zip aims to lull you into thinking it means you no harm, but it plans to not only track your physical activity but to draw more out of your normal activities.
If the Zip has its way, it will turn you into an all-day active person.  Gross, right?
Like the Flash, it will connect you to friends so you can track and communicate with them. It will help you set and achieve goals, by notifying you when you are close to hitting them.
The companion app will even allow you to log your food. That's a whole lot for under $50.
Price: $49
The most feature-rich device on this list, the Mi Band 2 offers an OLED display, a step up from the Fitbit Zip option.
Below the display a touch panel, as Xiaomi describes it, allow you to toggle between displays. You can find out covered distance, time, heart rate, and body temperature.
When you take you hand away the display shows the time, making this tracker a watch too. The Mi Band 2 will pair with your Android device, working as a notification system.
The band comes in several different color options.
Price: $49.99
This little guy seems like a low rent version of the Misfit Flash. Similar to that device, the Move has no real display, can be worn on your arm or clipped to wherever.
On a charge it will also up to six months (who knew displays took so much power?) and the battery can be replaced if need be. Like the Flash, it's water resistant, but neither will survive swimming.
Move doesn't just track your movement, it tracks your sleep too. The companion app allows you to log food and coaches you to make better decisions about your food. If you want to spend a few more bucks, the Jawbone team partnered with a jeweler called Baublebar to make a blingy version of Move.
Now you have no excuse not to track your fitness. For less than a night out, you could be on your way to better fitness knowledge. By this time next month, you could be closer to your fitness goals.
Sweet, dude.