A battle our parents never faced, but now fought in master bedrooms and kitchen every night; how much of a role should technology have...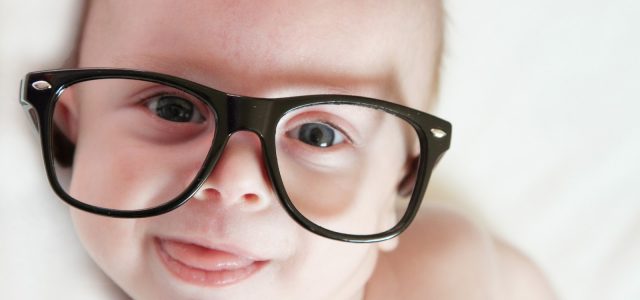 A battle our parents never faced, but now fought in master bedrooms and kitchen every night; how much of a role should technology have in raising the kids?
It was only a few years ago the advent of screens everywhere raised the issue of how much is too much? Now, with smartphones, smart homes, wearables and endless tech, parents must wade through unchartered waters.
The extremes are evident wherever you live. Some parents would have every gadget, monitoring their little ones like NASA tracks astronauts. The antithesis is the no-tech parent, who favors the way things used to be.
Most parents, however, land somewhere in the Goldilocks middle. They pick their battles with each new technology.
To make their lives more complicated (or less, depending on how you split things), two new technologies offer sensible solutions.
One is a traditional wearable, if there were such a thing yet. The other is wearable technology in a non-traditional way. The two together might be all new parents need until Baby is old enough to wear a GPS device.
Read about location devices for kids in 11 Kid Where-ables All About Your Peace of Mind 
Project Nursery Smartband
Announced in Business Wire, a combined effort of Project Nursery and VOXX Accessories Corporation, a soon-to-be-released, wrist-worn device heads to the shelves of Amazon in 2017.
The tracker wears similar to most fitness trackers, like something by Fitbit, with a display of critical data.
This tracker, however, is about the life of two not one. It's for Mom and Baby, tracking important information from gestation through diapers.
Before Baby is born, it will track the fetal movement of Baby and prenatal vitamins for Mom. After the baby is born it will track important events like feeding times, and diaper changes.
It will also track Mom's weight, diet, activity and sleep. It has reminders to help Mom and Dad stay on top of the schedule, but even includes "messages of encouragement," to fight the inevitable feelings of not good enough.
The companion app loads all that data into readable graphs. The wearable will be splash resistant, lasting up to 30-days on one charge. What we like about this device for Mom is the focus on being supportive, not shaming.
Yves Bear Smart Crib
For the sake of argument, cribs are wearables. At least this one is.
Parents can catch up on rest, finally, with a crib that not only rocks Baby itself, it does so with a womb-like motion. Reported in Dezeen, the Snoo Crib is the first smart crib of its kind.
Wired inside the crib are microphones, speakers, and sensors, all aimed at helping baby sleep without your help. While that may raise a few eyebrows, keep in mind how amazing a few minutes of sleep can feel after a few rough nights.
Snoo is so good, it may be able to stay ahead of Baby. The sensors detect movement, adjusting movement to keep baby asleep so you don't have to get up.
There's, of course, a companion app for Snoo but that's not as impressive as the design elements of the actual crib.
From the outside, it doesn't look like technology anything. It looks like a solid, but elegant baby crib, the kind our parent's parents would have owned.
Everything about Snoo from the inside mimics a womb as closely as possible. Baby swaddles in the middle, so his position stays constant, approximating his position from the womb.
Do it for Baby, sure, but do it for yourself. You'll be such a better parent with a few more minutes of rest.
These two products are the tip of the iceberg on the horizon. Expect more wearable tech in short order aimed at our nearest and dearest.
We've saturated the fitness tracker market, but new applications of wearables are soon to come. What better customer than someone who really needs help?
Who needs help more than Mom and Dad?