Jaybird has released the newest addition to their headphone lineup, called Freedom, and they are sweet. When Jaybird came out with the first version...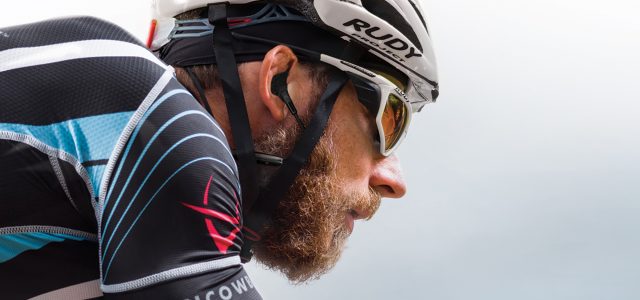 Jaybird has released the newest addition to their headphone lineup, called Freedom, and they are sweet.
When Jaybird came out with the first version of the Freedom brand, released as the JB100 Freedom model, it was 2007.
The Bluetooth market at the time was mostly monophonic or over-the-ear headphones. Sound quality, volume, and sweat-resistance were problematic for most brands, but not for Jaybird.
Jump ahead to 2016 and we are filthy with Bluetooth. Sadly, despite the options, you would think there were only two brands. Bassheads swear by Beats by Dre, while runners and cyclists prefer Jaybird models.
If that weren't enough, now we've come into the truly wireless headphone age, with emergent technologies pushing the limits every month. It's truly a great time for working out with your tunes.
Jaybird's Freedom headphones may just be the perfect solution for those desiring a trouble-free workout.
The technology in the new Freedom headphones from Jaybird is built on their track record of proven technology, with the most durable materials they've used to date.
More customizable than any before them, they are versatile in the way they connect you and convenient as all get out.
Proven Technology
Jaybird has been building reputable buds for a few years. What they do best is keep out sweat, but they're not too shabby for sound quality either.
The other thing they do well is stay connected to your device.
Bluetooth biggest challenge is the inability to transmit through human flesh. By placing the Bluetooth chip outside the ear canal, Jaybird maintains consistent connectivity.
This is the challenge facing the current lineup of ear canal-based technologies. With your phone on your hip, the signal has to beeline through your body.
Durable
The Freedoms are no doubt sweat proof. Part of this is due to their aforementioned track record. They've been doing sweat proof from the beginning.
The other part is their new, injected metal molding earbud design, which protects all the components from moisture. The one cable that connects the two buds is Jaybirds can be shortened to fit your head without worrying about the actual cord shorting out.
As with all Jaybird headphones, if you have any problems, the Freedoms come with a one-year warranty.
Customizable
Fitting your preferences, you can customize many aspects of the Jaybird Freedoms. Custom fit is key for uninterrupted workouts.
The cord can be shortened to fit your unique skull, but you also enjoy an assortment of foam or nylon earbud adapters, whichever work best for inside your ears.
The sport ear fins, if you need to use them, also come in various sizes, but it gets better.
The Jaybird Freedoms are the first headphones to use Jaybirds new My Sound app.
Available for IOS and Android, you can control the equalizers for your sounds by simply manipulating the EQ wavelength images on your smartphone screen.
No sound engineering degree required. Just adjust until happy.
More Connection Options
The Freedoms use Bluetooth 4.1, which means you can do connect in different ways that prior models.
For example, you can connect your Freedoms to two different devices for the same headset. That way you can listen to music from your computer while still available to take calls from your phone.
What's more, you can connect two headsets to one device so you can your friend can enjoy the same workout music. You could even follow the same guided workout without subjecting other gym members to your instructor.
Convenient
The Freedoms, like their predecessors, are meant to be barely noticeable. This model does it better than any before it.
Fully charged they can last up to eight hours, but lest you like to blast your tunes, you can probably expect less. No problem. Jaybird designed the Freedoms to charge on the go.
The control housing in the cord is designed to fit a portable charging device. You can snap it into place while you're working out.
Early reports indicate that the extra weight is barely noticeable. You'll get enough charge with 20-minutes of recharging this way to finish a two-hour workout.
With all the exciting innovations coming to wearables it seems funny to get excited about something that, at first, seems tired. It's not. The Jaybird Freedoms are a measured step in the direction of future Bluetooth headset wearables. They might not tell you your heart rate, but it's not long before they will.
They might not tell you your heart rate yet, but it won't be long before they do.
Here's a complete product promotion video: