Just when you think you've heard of every con in the book, in walks another. In case you thought I meant con, as in...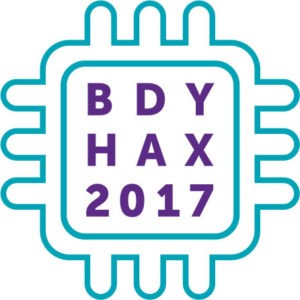 Just when you think you've heard of every con in the book, in walks another. In case you thought I meant con, as in con-artist, no. I'm talking about the sequel to last year's BodyHacking Convention, held in Austin. It went well enough that organizers decided to do it again. They've been pre-selling tickets since May of last year.
Relax. There's still time for you to get involved.
The booths and speakers you can expect to find at this convention go beyond the usual wearables we cover on Body Hacks. These are true hacks of the body. The organizers don't specify that wearable tech is unwelcome, but the implication is that the conversation is about something deeper.
Participants in the convention can donate their time to make prosthetic arms for charity. Last year's event produced 80 3D prosthetic arms for less fortunate children. Organizers hope to beat that number this year.
The con should be super inspirational if nothing else, packed with events to fill your imagination with hacking designs for a year, but you'd better not wait to buy your tickets.
What is it?
In a nutshell, it's a weekend of events including conference sessions, a fashion show, a party, and an expo floor, of course. You'll want to book a room for the weekend, starting on Friday night, the 27th.
The first night is a three-hour body hacking fashion show, complete with DJ music. Saturday, the 28th, starts with conference sessions and the expo, both from late morning running into the evening.
Saturday ends with a dance party called "The Wormhole."  The last day is more conference sessions and expo time.
The conference topics cover topics like the ethics of hacking the body, sensory substitution, and prosthetic technology. In the Hub, as they call it or the expo floor, you will find booths run by various startups and organizations centered on body hacking.
Who should go?
It's a wide demographic. If you've read this far, the target demographic is you.
The organizers have marketed the event to anyone with an interest in hacking the body. That could include folks who wish to hack the body through nutrition or supplementation. It could be folks who want to implant chips or try prosthetic limbs.
Hacking the body can be as simple as adding a tattoo or as complicated as accessing the brain through electrical pulses, so you'll meet a wide scope of people; from bodybuilders to folks talking about the effect of mindfulness meditation on the brain.
They've not limited the hacks to the external aspects of your body either. A body hack could include changing the way you think too. Attending this con could do just that.
What else should I know?
Current ticket packages give you access to the conferences and the Hub, or those parts plus the special events. If you only want to attend the special events, you party animal, you can buy separate tickets to those events too.
The prices are all on-site prices at this stage of the game, meaning you've missed the early bird specials. You can find more information here, but I would suggest going early if you don't want to be the one at the end of the line. You may not get in at this point.
Like most cons, cosplay is a norm, but not like Comic Con. If you go as Princess Leia, nobody will mind, but they might stare at you. Instead, fashion a functioning third arm out of your chest. You'd better get busy, though. You've only got days to build it.
Start by booking a room.