Didn't get enough shut eye last night? It could be written all over your face. A lack of sleep can make itself manifest in...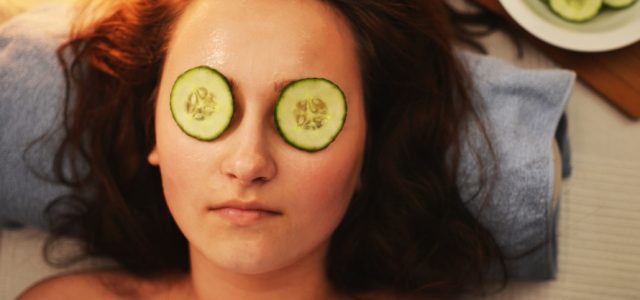 Didn't get enough shut eye last night? It could be written all over your face. A lack of sleep can make itself manifest in a whole number of ways but there is one physical symptom that we all suffer from, no matter how good our complexion. Dark circles are one of the most telling symptoms of sleep deprivation and getting rid of them can seem to be a real struggle. What if, however, there were another way? Thanks to mother nature, there are a ton of simple ways that you can eliminate your dark circles for good; all it takes is a little ingenuity.
Almond Oil
When it comes to stubborn dark circles, injecting a little moisture might be all that it takes. Almond oil is one of the best products out there for the job; delicate enough to keep the fragile skin under your eyes in good shape, the oil will help to fade any dark patches that might have built up over time. If you want to take the treatment to the next level, you can try adding in a little vitamin E to the process, brightening up your complexion and adding a boost of moisture in one fell swoop!

     2. Rose Water
One of the most gentle treatments out there, rose water can do your dark patches some serious good. As well as rejuvenating tired looking skin, rose water is also celebrated for its soothing effect on irritated, sore skin, helping to restore the complexion back to its former glory. Soaking a couple of cotton pads in the water and leaving them over your eyes for 15 minutes is all that it takes to get rid of your dark circles and leave you looking wide awake.
Tomatoes
You might have heard about using cucumber slices as a way of soothing your tired eyes but what about swapping them in for a little tomato juice? You might be surprised at just how effective it can be. To lighten up your skin and soothe your dark circles, try mixing half a teaspoon of tomato juice with the same amount of lemon juice. Apply this mixture to your skin for 10 minutes and let it work its magic. By the time you wash your face, you might just be looking a whole lot more alert.
Lemon Juice
Vitamin C is a great treatment against dark patches and circles across your body, known for its skin lightening effects. If you're fed up of looking tired throughout the day, you can try using fresh lemon juice on a cotton wool ball around your eyes. Being careful to avoid your eyes, dab the cotton ball on your skin and rinse the juice off after 10 minutes. Soon, you can say hello to a better, brighter you!