How do you sleep at night? Dropping off into the world of slumber can sometimes be a very tricky thing indeed and no matter...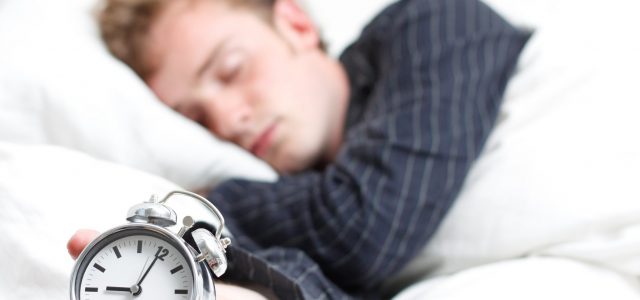 How do you sleep at night? Dropping off into the world of slumber can sometimes be a very tricky thing indeed and no matter what you do, some nights just don't seem to be about getting to sleep. It's time to make a change. Getting sufficient rest can dramatically improve your performance in the workplace and on the sportsfield and making sure you get your share of shut eye should take top priority. These tricks might not seem like much but, make them a part of your routine and you might be surprised at just how quickly you can fall asleep. Who wants to keep counting sheep?
Keep It Quiet
The noises around you can have a huge impact on your ability to fall asleep, whether you're aware of it or not. Getting to sleep when it feels like the whole world is outside of your window can be a very frustrating thing and before long you might have thrown in the towel. What can be done? Try playing a calming white noise in the background to block out street sounds or alternatively, using meditation to shut out the world outside. You might not be able to control the street, but you can control your mind.
Get More Exercise
At the end of a long day, you might be ready to call it a night but even though your mind feels exhausted, the chances are that your body is not yet sufficiently tired. Exercising after work can be just the kick that you need in order to tire out your body and fall asleep when bedtime rolls around. Better yet, you can use the activity as a way of working through any built up tensions, making it easier to let them go when you get home.
Adjust The Heat
Environmental factors have a lot to answer for and when it comes to falling asleep more easily, it's all about the temperature of your bedroom. Sleep in a room that is too hot and you will feel increasingly uncomfortable; sleep in a room that is too cold and you won't feel relaxed enough to drop off. The trick is to check the thermometer before you go to bed. Confirl that your bedroom is at room temperature (around 70F) before you hit the sheets; that way, you can enjoy an uninterrupted night of sleep.
Take A Bath
The trick to falling asleep as easily as you can is to make yourself feel relaxed. After a long day in the office, though, you might feel like stress is getting the better of you and in these cases, it's easy to take anxiety with you to bed. Enter the bathtub. Soaking in a warm bath can help to slow your metabolic rate and prepare your brain to enter a sleeping mode. The change in temperature from warm to cool can also help your body to relax, making dropping off to sleep a whole lot more easy.