Relaxing more and worrying less is something that many of us may wish to do and yet, letting go of day to day tensions...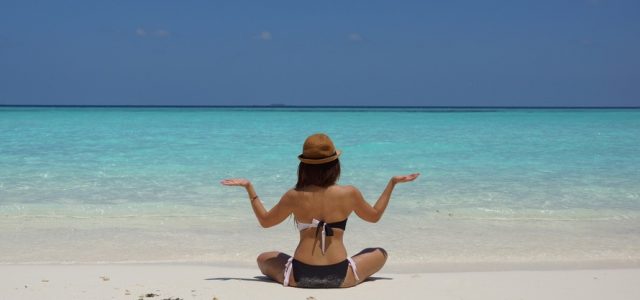 Relaxing more and worrying less is something that many of us may wish to do and yet, letting go of day to day tensions can prove to be a great deal more difficult than you might have thought. With so many different things vying for your attention, it is easy to feel overwhelmed in everyday life and unless you get your anxiety under control, it can do serious damage to your health. Thanks to the rise of technology, however, there are more ways than ever in which to make a positive change and by simply downloading an app, you can beat the stress and relax a whole lot more. These apps might seem simple, but they will change the way that you see the world.
Increasingly, meditation is being used as a way of battling with stress and overcoming tensions and no matter how many times you've tried the activity before, you can incorporate it into your life to incredible effect. If you're looking for a simple way to get into the activity, downloading an app is a great way to go. Smiling Mind will help you to incorporate a more balanced sense of calm into your everyday life, using the principles of mindful meditation to help you to let go of your anxieties. The platform is incredibly easy to use and can help to transform your perspective in one fell swoop.
Having a positive mindset is a great way of reducing levels of stress and tension but when things are piling up on your plate, seeing the bright side of life is not always quite so simple. Enter Simply Being. A mindfulness and positivity app, the technology has been developed to help people get through times of stress and deal with any tensions that might have started building up. Keeping the app with you in moments of anxiety is a great way of dealing with your emotions and finding a positive way out of any issue.
When we're stressed, we're less likely to practice proper breathing techniques and as our oxygen supply diminishes, we can start to feel even more irritable and wound up. Sometimes you simply need to take a little time out. App Breathe 2 Relax is designed to do exactly that, talking you through a number of deep breathing exercises to help you deal with your tension. As well as helping you work through times of stress, the app also sends you breathing reminders, helping to keep your levels of calm topped up throughout the day.
Do you want to understand more about your stress? GPS For the Soul will help you to unlock the details. A multifunctional app, GPS For the Soul lets you track what happens inside of your body when you're under pressure, enabling you to understand more about your triggers and warning signs. You can even test your heart rate with a built in sensor, making it very easy to check in with your stress levels throughout the day. Helping you battle your stress and giving you all the right information, GPS For the Soul will help you to get a hold over any situation.