Creamy, tasty and incredible for your health, there's not a lot that isn't great about the humble avocado. For so long, the green fruit...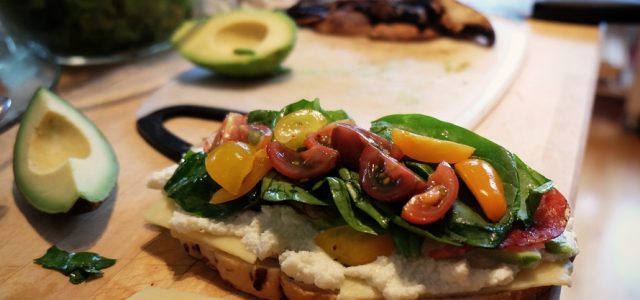 Creamy, tasty and incredible for your health, there's not a lot that isn't great about the humble avocado. For so long, the green fruit has been the breakfast food of choice for many people, perfectly accompanying crusty bread and poached eggs all across the world. It turns out, however, there's a whole lot more than healthy fats within the fruit and in fact, eating them regularly can significantly boost your all round health. Want to really whip yourself into shape? It could be time to commit to the avocado.
Improves Skin Quality
Are you constantly on the hunt for a complexion miracle cure? While there might be a great many products on the market that promise to improve your skin, eating right is one of the best ways in which to maintain a healthy complexion over a long period of time. And one of the best foods out there? The avocado, of course. Packed full of monounsaturated fats, the fruit can work wonders on dry, dull skin, helping to keep even the most sensitive of faces looking moisturized and smooth. Better yet, the omega 3 fatty acids are known to help to combat redness and irritation by soothing damaged cells. Your skin will be smoother, healthier and glowing from the inside out!
Soothes Arthritis
As we get older, our ability to move might become compromised and for some of us, this could lead into the development of arthritis. Caused by inflammation in the joints, arthritis can significantly impact mobility, making performing the simplest of tasks a real struggle. While there are a number of medical cures on the market, avocados can be introduced as a natural cure to the condition, helping to reduce painful symptoms. Thanks to the fruit's antioxidants and phytosterols, it can help to soothe inflammation and relieve symptoms in sufferers, leading to a better quality of life.
Boosts Weight Loss
Struggling to shift the pounds? You might need to eat more avocado. While it is relatively high in both fats and calories, the fruit can actually help to reduce your weight by releasing its nutrients as slow burning energy, rather than storing them in the body. A steady feeling of fullness and energy can help to keep you going for a longer period of time without snacking, in turn helping you to keep off the weight. The more regular your eating habits, the easier it will be to maintain a steady weight!
Good Source Of Fiber
Do you want to boost your digestive health? Avocados might hold the key. Packed full of fiber, the green fruits can help to effectively manage your internal processes, leading to a healthier gut and digestive system. Better yet, high levels of fiber inside avocados can help to reduce sugar spikes in the bloodstream, contribute to weight loss and help to lower the risk of many diseases. What's not to love about that?
Protects The Eyes
Our eyes are one of the most precious organs that we have and looking after them into old age is something that should take a priority in our health. Eating avocados regularly might just help towards this. As well as being naturally high in antioxidants, avocados help your body to absorb antioxidants released from other foods, in turn boosting your body's healing power. Nutrients like this have been consistently linked to a reduced risk of cataracts and macular degeneration, helping to keep things clear for longer into the future. Want to see the world in color? Avocados might help you to get there.