Dumbwatch, your days are numbered. Watches that simply tell the time with perfect Swiss engineering passed down through generations of watch-makers are fading into...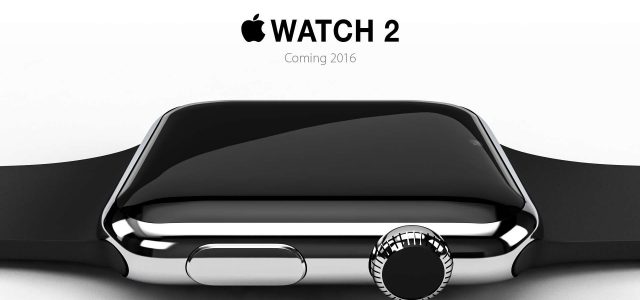 Dumbwatch, your days are numbered. Watches that simply tell the time with perfect Swiss engineering passed down through generations of watch-makers are fading into antiquity.
The cool thing about the smartwatch market is, this is the pre-iPhone era, where no single manufacturer has broken away to set the pace for everyone else to copy like Apple did with the iPhone.
Many thought that it would be Apple again, but the first Apple Watch missed the mark, evidenced by the fact that nobody copied them. Most new smartwatches try more to emulate traditional watches.
As we roll into the second half of 2016, these are the soon-to-be available smartwatches which we expect on letters to Santa later this year.
Pebble just announced, as featured here on BodyHacks, three new products coming to market, the Pebble 2, the Time 2, and a new activity tracker.
They are currently crowd-funding these, but will likely launch them in time for the holidays if you pledge now. Only early birds will get the new Pebble Time 2 before the holidays so jump on it if you want one.
If you're considering it as a gift for your nerdy loved one who wants a flexible smartwatch for Android or iOs, one that lasts two weeks on one charge even though it tracks heart rate [pause to inhale] then get over to their Kickstarter to pledge now.
Both new Pebble watches build on the success of their predecessors, keeping the e-ink displays, but making them larger, clearer, and faster, but now with better fitness data.
It's Androidwear by Nixon, but you can't buy it yet. What you can do, is sign up for their email list to receive updates.
Nixon is calling it the world's first action sports smartwatch. The guys at Swatch might disagree, but you Nixon promises to do more than count your volleyball hits.
On the beach, Mission is waterproof to 100 meters, updating users with Surfline data on surfing conditions. On the hill, Mission laughs off the cold and snow, delivering you timely snow reports.
If this watch sounds tough, that may because the materials list includes polycarbonate casing, Gorilla glass, and surgical grade stainless steel. You will have 20 band options, 15 bezel choices, with available engraving for the back.
Wear Electronics NAturally, or Wena as Sony calls it, is an iOs watch scheduled to be launched this year. The face of Wena is a traditional round-faced timepiece, with goodies buried in the strap: an NFC wallet, an activity tracker, and smartphone notifications.
That's about as much as we know, other than it looks beautiful. There are four designs on the table, two three hand versions, and two chronograph ones, in black and silver.
The only problem? Sony will launch in Japan first, with no planned launch date for the west. Of this list, this watch tends the most towards the lifestyle category versus fitness. The activity tracker seems to exist only as a standard feature.
Gucci and will.i.am Smartband
If Gucci weren't attached, the anticipation for this device would only be only akin to watching two jets screaming into head on collision.
Will.i.am's first foray into the wearables market was the Puls smartwatch, which was an utter mid-air collision, gaudy and crawling with bugs. The pair claims that the new smartwatch will be 3G enabled, with voice control and a front facing camera. It is also to have a heart rate monitor.
At this time, this watch is in the prototype stage, but considering the money behind it, whether it's ready or not, we could see this 'band hit the market before Santa slides down any chimneys.
Apple Watch 2
Speculation and mystique surround this unicorn, like none other on this list. Will Apple come out with a new watch in 2016?
Analysts seem to think so, but it was originally suggested they may announce in March, then June, but now we are looking at a September announcement if any in 2016. As that will mark the two-year point since the first generation watch, one can only assume this new watch will be balls to the wall incredible or a massive let down.
Regardless of how you feel about Apple, the tension surrounding this announcement is so palpable you could bite it.
The question remains; who will set the pace for all smartwatches to come?
When Apple came out with the first iPhone, they were entering a market that was barely decades in the making. If you only count the smartphone years, the market was swaddling baby. Watches, on the other hand (get it?), have been around since the 1400's.
If smartphones were the breakaway from dumb phones, then smartwatches are the breakaway from dumb watches. The questions remains, who will introduce the one design to rule them all?