Breakfast foods come in a whole range of guises. While there are those which we know are bad for our health, others are hiding...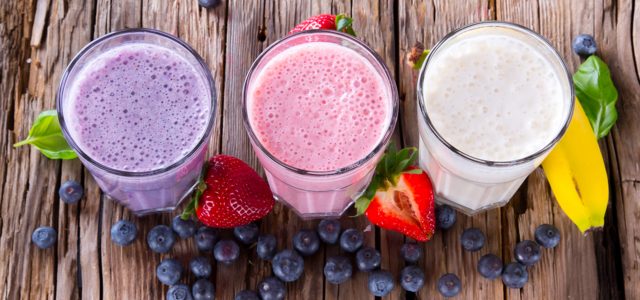 Breakfast foods come in a whole range of guises. While there are those which we know are bad for our health, others are hiding under the radar, disguising themselves as healthier options. Starting your day with the right kind of food can make all the difference to how you feel over the following hours. If any of these breakfast culprits are a part of your regular routine, it could be time to make a few tweaks to your current setup. They might look healthy from the inside but inside their ingredients list, it's a whole other story.
Granola Bar
While it might be touted as a healthy breakfast food, granola is hiding a great deal more sugar than you might have imagined. Although choosing a loose version of the food will up your sugar intake remarkably, it is the bars that are the worst culprits of all. A regular granola bar might be filled with oats and fibers but it also packs a hefty serving of your daily sugar intake. To keep things on the healthier side of the table, try whipping up your own version of opting for a bowl of oatmeal. You will get the same energy kick without the sugar comedown later.
Flavored Yogurt
When you want something filling but not too heavy, yogurt can be a great choice to make. That is, of course, if you go for the right kind of variety. Fruity, flavored yogurts tend to be packed full of sugary additions, contributing a great deal towards your daily serving before the day has even really begun. If you can't get enough of the food, try opting for a natural, flavor-free alternative. You can top it off with your favorite fruits or nuts, safe in the knowledge that your sugar intake is not too high.
Breakfast Muffin
They might be filling and packed full of energy, but breakfast muffins are one of the worse ways that you can start your day. Opting for a oat-based, fruit packed version might seem like a good alternative to make but it can still considerably contribute to your daily sugar intake. If you like this kind of food, try whipping up your own oatmeal, or preparing a bowl of fruity bran. You can get all the goodness from your breakfast without any of the extra added sugar.
Fruit Smoothies
For so long held up as some of the best breakfast foods, smoothies aren't always the most effective way you could be starting your day. Although whipping up a smoothie from time to time can help to fill you up in the morning, drinking too many of the things can give you a serious dose of sugar. Bottled smoothies are the worse culprits out there, often containing extra juices and syrups in order to up the flavor. If you want a taste of fruit, try chopping up your own salad. You will get all the goodness without too much of the added sugar.
Cereal
Depending on what product you're choosing, you could be getting a huge amount of your daily intake in one sitting, all due to cereal. Although you might be more than familiar with the worst culprits out there, there are a great deal more varieties that have hidden sugar in their ingredients list. Be sure to check what's in the box before you buy your breakfast cereal. If sugar is listed as one of the top ingredients, it's probably best to steer clear.