No doubt, we're fans of the Apple Watch Series 2. We're fans of nearly anything wearable tech related, especially if it's fitness tech. It's...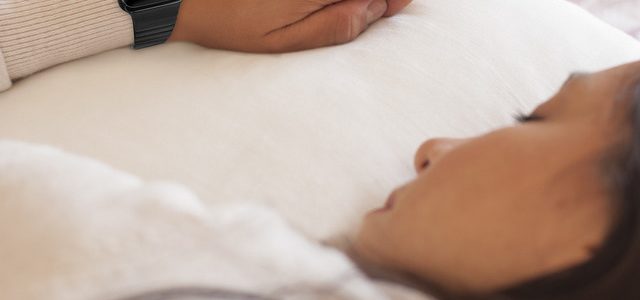 No doubt, we're fans of the Apple Watch Series 2. We're fans of nearly anything wearable tech related, especially if it's fitness tech. It's what we do.
That said, the Apple Watch Series 2 is a force to be reckoned with, but it's not perfect in every way for fitness. It's better, granted, but not perfect.
The problem is Apple Watch wants to be everything to everyone. That's why it learned to swim and circumnavigate the globe. (In case you didn't hear, the Apple Watch is now waterproof and GPS enabled.)
Be that as it may, there are some things it doesn't do which will take it out of consideration for some fitness fans.
Sleeping
Rest is critical for recovery. You can wear your Watch while you sleep, but you'd better plan to charge it before bed, then charge again before leaving the house. Battery life, presumably is still a problem.
The official word from Apple on the Watch 2 is, "we're not saying." Okay, so that's not a direct quote, but they did not mention the battery life in the Keynote, which leads us to believe it won't be much better than the series one.
That said, even if you did wear your Watch while sleeping, it wouldn't give you real sleep data, not like Thim. Watch data would just display a lower activity level.
Photos
Fitness selfies dominate the Instagram. What value would it have to summit a peak, but not capture it with a photo to show to all your friends on social media?
Forget doing this with the Watch 2. Like its older sibling, it does not have a camera.
You will need your iPhone to take those selfies, which makes the GPS thing irrelevant. We wanted GPS so we could exercise phone-free.
Lifting
This one is a tall order. Few fitness wearables track movement so well they can tell you about your lifting technique.
It would be a stretch for Apple to strap in lifting feedback, but it would also be some next level ish.
Most exercisers are not exclusively cardio hounds. We cross train, lift, run, swim, you name it.
If the Apple Watch could at least track something more than my expenditure, which it does, then it would have lifting value. It can't do it.
Elevation
Back to the summiting issue. The GPS installation in series 2 is more about running, right Apple?
Clearly, but if you are training in the hills, we hope you don't plan on collecting elevation data. Watch 2 doesn't do it. It knows where you are in space, and where you are one the earth, but it doesn't track your elevation.
This seems like it could be a software fix. If it can determine your GPS coordinates, there is 3rd party software, which could transcribe that data to elevation information.
There already is, we found in the App store. Why didn't Apple think of this?
Call
You're out on a trail or running down the street when your pain in your chest drops you to the ground. You could call someone, but you left your phone at home because your new series 2 has GPS, plays music, that sort of thing.
What it does not do is call someone. It won't even send out a distress signal or call 911 for you, something wearables for kids can do.
Hopefully you would never need emergency help while out exercising, but hopefully, if you do, you have your phone with you.
All that said, the Apple Watch series 2 is still the best thing Apple has going for it in the wearables department.
Well, it's the only thing. That makes it their best and worst wearable all in one, unless you count the series one, which they will sell alongside until they get tired of making excuses for it.